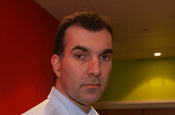 BMB ranked as the agency with the most wins from any source, 12, while M&C Saatchi was the agency that accumulated the most new-business opportunities.
Rainey Kelly Campbell Roalfe/Y&R achieved the highest number of roster new-business opportunities, securing 12, followed by Lowe, which picked up eight.
Meanwhile, Albion topped the table of agencies with the most new-business wins achieved without a competitive pitch where there was no existing relationship. It also came second behind BMB in the list of agencies with the most wins from any source, competing in 11 successful pitches.
The best-performing agency in terms of pitch conver-sion was Team Saatchi, which converted all five of the pitches it competed in.
Second place in that list went to Grey, which achieved an 80 per cent pitch conversion rate.
The AAR only includes London-based agencies with more than five new-business wins in the tables. The pitches needed to have been announced by 31 December 2008 and reported in the trade press.
Andrew McGuinness, a partner at BMB, said: "The two things that seem to work for us are energy and appetite: the energy to find new ways to communicate and the appetite to really get under the skin of a client's business."
Paul Phillips, the managing director of the AAR, said: "Those agencies that are better resourced can afford to play the volume game - they go after more and therefore win more. The alternative approach for those agencies that are less well resourced is to pick their battles more carefully, but therefore deliver a higher conversion."
He added: "2009 is going to be very different to 2008. All agencies will need to make sure they pay attention to their incumbent business to make sure it doesn't go to market. The quality of revenue from existing business and organic growth is far greater than that from business newly won."
MOST WINS
Rank Agency Total
1 Beattie McGuinness Bungay 12
2 Albion 11
3= Adam & Eve 9
3= DLKW & Partners 9
3= M&C Saatchi 9
3= Mother 9
3= Rainey Kelly Campbell Roalfe/Y&R 9
8= JWT 8
8= Publicis 8
8= Quiet Storm 8
Source: AAR.

BEST PITCH CONVERSION RATES
Rank Agency % Total
1 Team Saatchi 100.0 5
2 Grey 80.0 5
3 Quiet Storm 75.0 8
4 JWT 71.4 7
5 DDB London 66.6 9
6 Mother 61.5 13
7= Adam & Eve 60.0 10
7= AMV BBDO 60.0 10
9 WCRS 58.3 12
10= DLKW & Partners 57.1 14
10= Krow 57.1 7