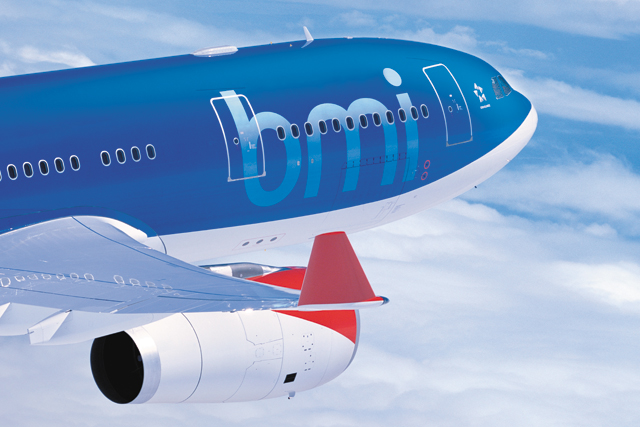 The Rugby Football Union (RFU), the governing body for English rugby, struck a deal in 2009 for bmi to become the official airline of the England rugby team.
As well as being the official airline of the England team, which performed poorly during this year's World Cup, bmi had exclusive naming rights for parts of the Twickenham stadium, where England plays its home matches.
O2, Nike, Investec and Land Rover are among the other sponsors of the England rugby team.
The sponsorship of shirt supplier Nike, kit sponsors O2 and official vehicle supplier Land Rover are all up for renewal at the end of the season.
Land Rover and O2 are both thought to be unhappy about the performance of the England rugby team off the pitch during the World Cup, which included a drunken night out involving dwarf throwing.
Land Rover refused to be drawn on whether it would be renewing its sponsorship.
A spokesperson for bmi said: "Bmi's sponsorship as the official airline of England rugby is due to expire at the end of 2011. A decision was taken before the Rugby World Cup not to renew the sponsorship."
In September, bmi-owner Lufthansa, the German airline group said it was considering a sale of bmi. Bmi, whose flight destinations include Europe, the Middle East and Asia, lost £105m in the first half of the year, according to its financial accounts.
The RFU was unavailable for comment.
Follow John Reynolds on Twitter @johnreynolds10