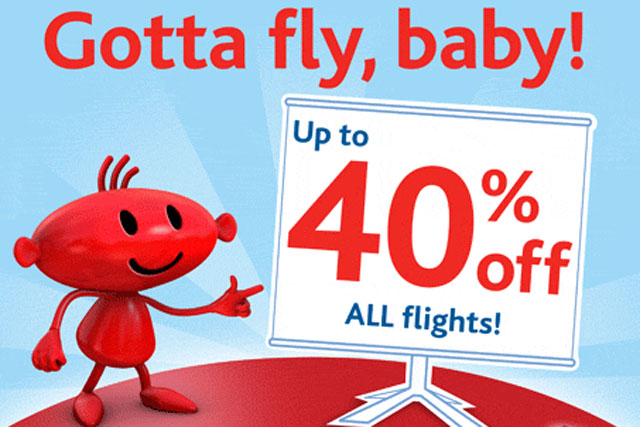 The low-cost airline ran a promotional digital campaign, via email and website, created in-house, advertising the its discounted flights. The ad stated" "Gotta fly baby! Up to 40% off all flights".
The Advertising Standards Authority (ASA) received a complaint about the ad which questioned the veracity of its claim.
The complainant pointed out that consumers could only receive a 40% reduction on the cost of their flights, not including the price of airport taxes and charges.
Bmibaby countered by saying that it had been clear in its communication that airport taxes and charges were not included in the offer.
But the ASA ruled against the company.
The ASA admitted the terms and conditions of the offer were available for consumers to read.
However, it decided that the average consumer would infer from the brand's claim that the 40% discount included all charges.
The ASA said that because the conditions and terms of the offer were omitted from the email promotion, it ruled its claim was exaggerated. It also noted the terms and conditions were not prominently enough displayed on the website.
It ruled that the low-cost airline could not use the ad in future.
In December 2010, bmibaby was one of the budget airlines named as failing to provide a strong brand message and adequate email or telephone contact, alongside easyJet and Ryanair, according to research by eDigitalResearch.