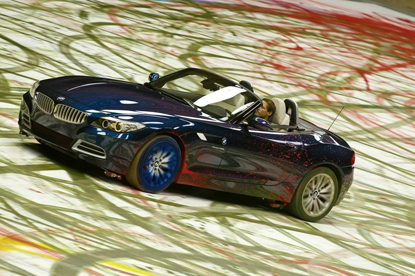 The AAR has been appointed to handle the process.

WCRS, which is part of the Engine Group, has been the incumbent on BMW's advertising business since 1980.
Dare has worked on its UK digital account since March last year. The DM incumbent is Euro RSCG KLP, which won the business from Archibald Ingall Stretton in March 2007.
Engine and Dare will pitch as a team in a bid to retain the business. BMW is thought to want a more streamlined approach to its marketing efforts, with greater consistency across channels.
The car-maker, which says the review is part of a statutory process that requires its accounts to be pitched every five years, has worked with WCRS for nearly 30 years.
During that time, WCRS has created a number of iconic campaigns for the brand. Its most recent work included a TV ad that thanks the environment for helping to make the car more efficient.
Earlier this year, BMW appointed its lead US agency, GSD&M Idea City, to handle its global advertising account.
The agency has been responsible for the most recent TV work for the brand, an expression of joy, which saw a BMW Z4 create patterns on a white sheet by using coloured paint applied to its wheels.
The ad was supported by an augmented reality campaign, created by Dare, which allowed users to drive a virtual car around their desk.
In April, BMW appointed Vizeum to handle its media business. The agency is unaffected by this review.