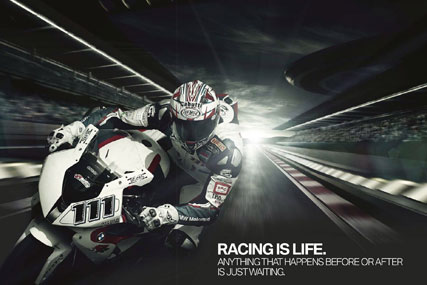 The automotive manufacturer has directly approached a number of undisclosed agencies with a brief ahead of a planned pitch later this year.
BMW's motorcycle range, which operates under the "Motorrad" banner, is positioned as a separate entity to BMW cars. The company manufactures a range of urban, sport, tour and high-performance bikes, and also owns an FIM Superbike World Championship team.
The manufacturer uses agencies on a project basis to handle the advertising for its motorcycle range in the UK. Work generally consists of press, in-store and DM activity, as well as some digital and social media campaigns.
BMW's retained relationships with 180 Amsterdam, which handles pan-European motorcycle campaigns, and Engine, which oversees the integrated advertising for its car range, is unaffected.