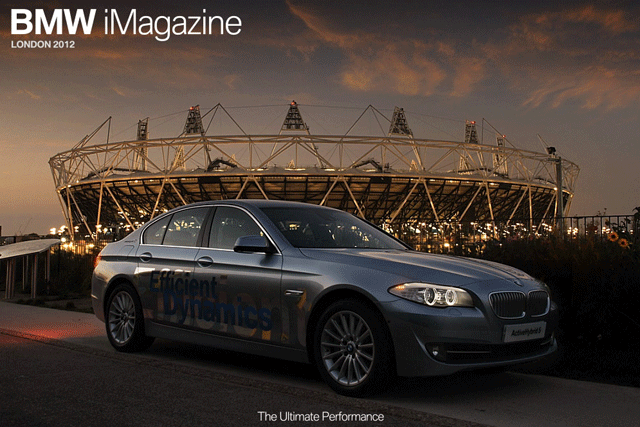 The free interactive magazine app, created by Partners Andrews Aldridge, features a range of exclusive content covering BMW-backed Olympic and Paralympic hopefuls, as well as other athletes.
It includes video interviews and profiles of performance-team members Rebecca Adlington, the swimmer; canoeist Tim Branbats, and wheelchair racer David Weir.
Olympic rower James Cracknell, who is the guest editor of the magazine, also features in a video, having a conversation over lunch with javelin thrower Steve Backley.
The digital magazine opens with time-lapse photography of a sunset over the Olympic Stadium.
The app is free to download from iTunes today (29 November). BMW plans to roll it out across Android in the coming months.
Nicola Green, CRM communications manager for BMW UK, said: "In addition to highlighting the ways in which BMW is helping London 2012 deliver a sustainable Games, the magazine also shines a light on the numerous British athletes we're supporting as they prepare for what promises to be the most memorable moments of their sporting careers."
BMW is a top-tier sponsor of London 2012 and will provide of fleet of 4,000 cars to be used by athletes and officials at the 2012 Olympics.
BMW rolled out its first Olympics activity in September, with a campaign around its special edition Mini car range.

Follow Sarah Shearman on Twitter @shearmans