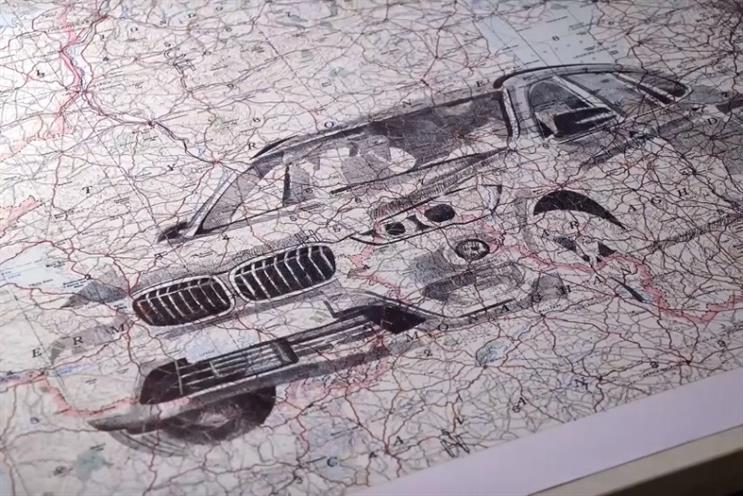 That was the challenge for BMW for its new BMW X1 four-wheel drive.
The car brand commissioned an illustrator, Ed Fairburn, to show how the luxury vehicle covers roads, rivers and mountains - at least when drawn onto a map.
Fairburn is known for his map canvas drawings, and the artist created seven illustrations to cover seven UK regions for BMW's direct mail and email campaign.
The work will also launch today across social media with paid support, featuring a stop-motion video of Ed creating the artwork.
Brand: BMW

Agency: FCB Inferno