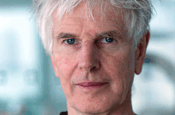 Isherwood, who has been at Saatchis since 1986, wants to pursue new creative opportunities, whether client-side or as a consultant.

He will not be immediately replaced, but Kevin Roberts, the Saatchi & Saatchi Worldwide chief executive, will consider new plans for the role at the start of 2009.

Isherwood first joined Saatchis in Sydney, was made a creative director in 1988, and promoted to his current role in 1996.

Since then, he has set up the influential Saatchi & Saatchi New Directors' Showcase and has been instrumental in managing the turnaround of the Publicis Groupe-owned network, alongside Roberts.