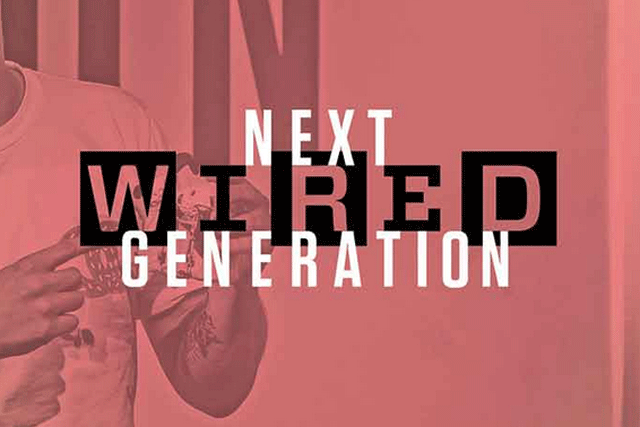 Tobacco Dock isn't particularly accessible and the catering is pretty basic but for me the Wired conference is a must-attend.
An incredibly eclectic mix of techies, scientists, artists, activists and geeks from 30 countries gathered for a focussed and intense two-day window into the leading edge. It's hard work – each day started sharp at 9am and was still going past 7pm.
There were some amazing diversions. Shlomo was the best human beatbox I've heard. For speed freaks, Tesla's Models S was interesting – it's extremely fast, has up to seven seats and massive luggage space, although range and charging is still a challenge.
Over the two days there was too much even to list, but here are my top seven takeouts:
1. What we thought barely possible is now happening. Genome analysis will tell us when and how we're likely to die so we can head it off using personalised medications.
2. 3D printing isn't just wanky plastic anymore, but exotic materials like animal cells and DNA itself.
3. Body parts can be grown from DNA, so there are no rejection issues. One third of people born today will live beyond 100.
4. Quantum technologies accelerating computing by orders of magnitude are making the impossible mundane in analysis, artificial intelligence, design, messaging and teleportation.
5. Artists and architects are looking to nature for inspiration. Artists are using biotech like bioluminescence and architects replicating the structures, strength and recyclability of nature for construction of buildings.
6. Will.i.am launched his new Puls "smart cuff", which doesn't need a smartphone. High-end versions have been designed and introduced by Zaha Hadid, the world's greatest living architect (in my opinion).
7. Hackers – a 13 year old, warned the audience not to put any more personal info on the web as they can hack the lot. The "secure" messaging service Wickr was doing brisk business at the event.
Numerous activists including Ukraine's beautiful and persuasive Yulia Marushevska put powerful messages forward and Big Hegsy (the Bartle Bogle Hegarty co-founder – Sir John Hegarty) did the ad industry proud with a discussion of creativity from his book There Are No Rules.
Interestingly, I don't think The Internet of Things was mentioned once.