Bodyform "Viva la Vulva bathroom takeover" by AMV BBDO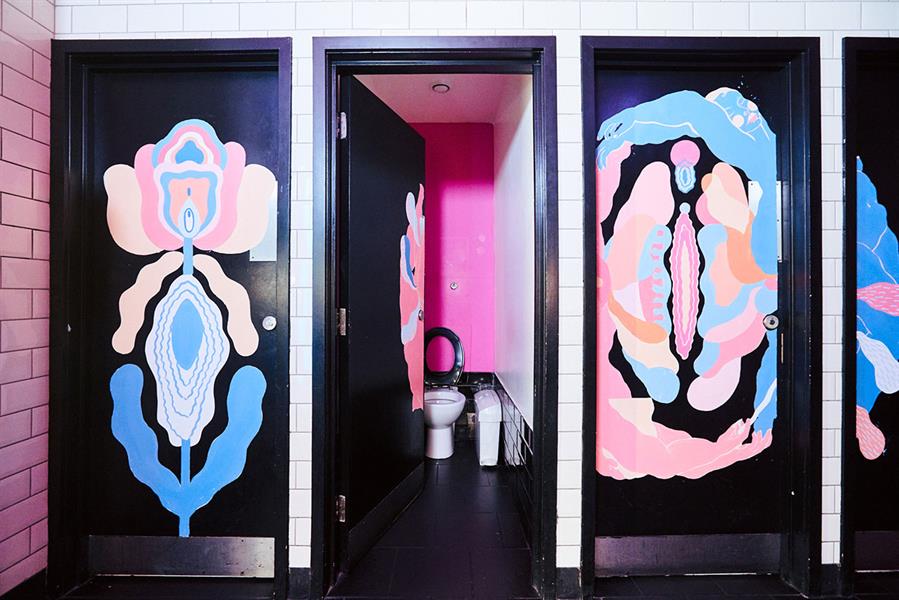 Nearly half of male toilets in the UK have at least one penis doodle, but Bodyform is turning this on its head with its own London bathroom takeover.
The brand commissioned illustrator Oliwia Bober to paint female genitalia on toilet walls and doors across the UK capital, starting with the Queen of Hoxton in Shoreditch. It is the next step in its "Viva la vulva" campaign, which celebrates women's genitalia and tackles shame about their bodies.