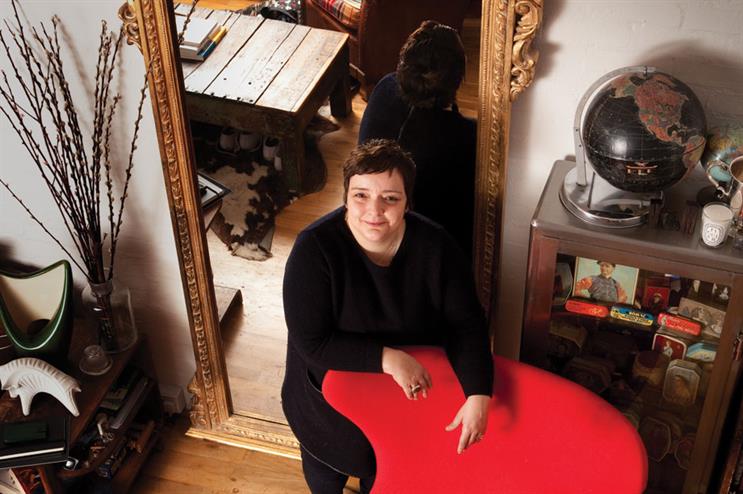 A good working relationship with your colleagues helps office productivity, but can you ever be too close? Grey London's deputy executive creative directors, Vicki Maguire and Dave Monk, and creative director Jonathan Marlow are wearing Jawbone bands (fitness trackers) in a competition to see who can clock up the most steps. Maguire said: "I'm winning because I've found a way to strap mine on to my dog. They don't know that, though." But the unintended consequences of sharing their data with each other is that the trio are able to discover other things – such as each other's bedtimes, their sleep quality and even their toilet habits. Too much information? We'll let you decide. Monk pees like a racehorse at 5.45am every morning. You're welcome.
Media moguls
It appears the white stuff is back in fashion with the media crowd. Diary always thought it was too expensive, with a tendency to turn enthusiasts into terrible bores. But not everybody feels the same way about skiing, so here's to the return of the media jolly. Businesses that have splurged to take staff to the slopes after Christmas include Bauer Media, the7stars, Aegis, Channel 4 and Channel 5. Is it a sign that the "new normal" will still include a bit of the old normal too? We'll be back to three-Martini lunches and taking helicopters to meetings in no time.
Golding Wonder
Spare a thought for David Golding, the founder and chief strategy officer at Adam & Eve/DDB, who has been driven to hoarding packets of crisps and colleagues' birthday cakes in his desk at the agency because of the lack of unhealthy snacks at home. Diary hears his wife, Sarah, the chief executive of CHI & Partners, has him on such a tight leash that there is no chance of sugary and salty treats once he has left the office. Rumours that A&E/DDB's McCain client is paying the agency in trade are unconfirmed.