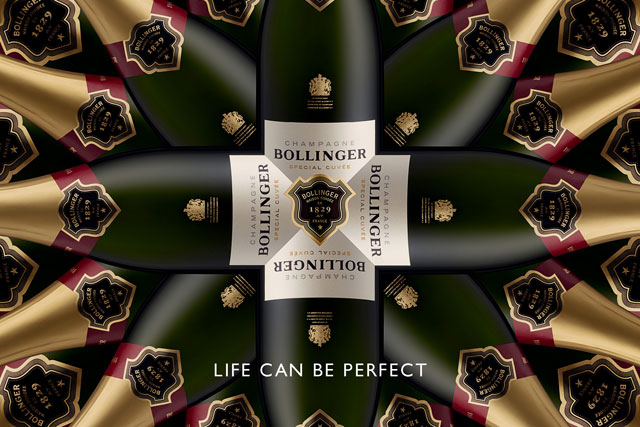 The campaign, which launched this week at the International Wine Fair at Excel London, aims to cement Bollinger's position as an "aspirational" Champagne brand.
Leagas Delaney won the business in March after a competitive pitch.
Adopting a new strategic approach, Bollinger has created a new strapline "Life can be perfect".
The creative work, which will run across press, poster, online, sponsorship and drinks mats in bars and pubs, includes a kaleidoscope effect created using bottles of Bollinger Champagne, photographed by John Ross.
Ron Kester and Simon Toy were the art directors on the ad, while Tim Delaney was the copywriter. The creative director was Nigel Roberts. Loupe Imaging was the production company behind the ad.
The ad will also launch across Europe, Asia, the US, Australia and New Zealand.
Stephen Leroux, global sales and marketing director, said: "We believe this campaign captures the confidence and sophistication of the brand. The visual effect can perhaps also be likened to the sensation you might feel were you to ever find yourself locked in the cellars at Champagne Bollinger."