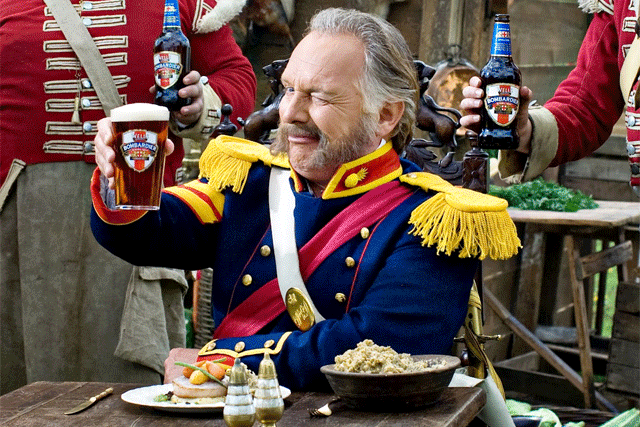 Following the comedian's death in June, the Wells and Young's-owned brand ceased Twitter activity and vowed to wind down its consumer-facing marketing as a mark of respect to Mayall, who had portrayed Bombardier's brand character, William Charles Bedford, since 2011.
June 10, 2014
The brand had signed up Mayall as part of a £4m campaign designed to add "creative flair and humour to ale advertising."
The campaign had been developed to move away from "the woolly jumpers and cosy corners that patronise our drinkers," Wells and Young's said.
Following Mayall's death on June 10, the brand revealed it would pause campaigns featuring the Bombardier and stopped tweeting as a "mark of respect to Rik and his family."
The company today tweeted a statement penned by Mayall's wife Barbara Robbin, announcing it was time to "spring into action and restart the banter."
Mayall's family was "looking forward to seeing what's next for the Bombardier, and continuing the story in Rik's honour," she said.
August 26, 2014
A spokeswoman for the brand told Marketing it was finalising details of the campaign, which would be resumed "in the near future."
"Since the sad news of Rik's passing, our priority has been to respect the privacy of his family and put their wishes ahead of everything we do in respect of marketing Bombardier beer," she said.
"Their kind message to the Bombardier fans has effectively concluded the pause we'd implemented on our promotional activity and we'd like to thank them for their support and approval to continue the campaign, which will resume in the near future."