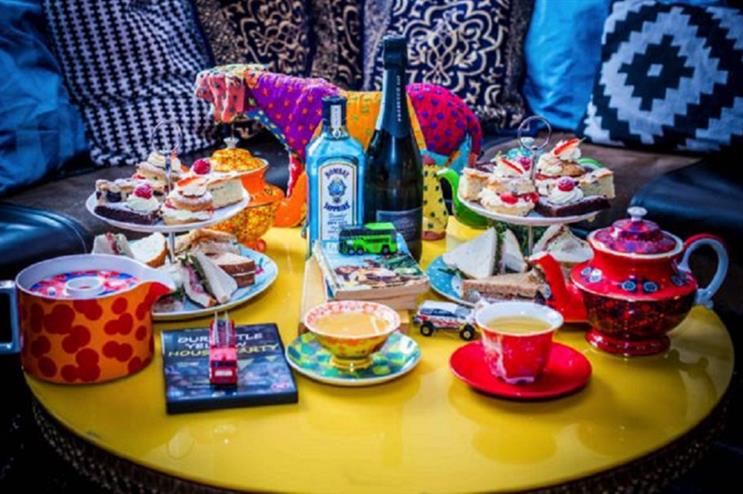 The secret summer venue is being sold as the perfect way for Londoners to enjoy the English summer, without getting sunburnt or rained on. Bombay Sapphire cocktails will be served in watering cans, a tree house and aquariums.
Based on a fictional flatshare, The Little Yellow Door is also launching a cocktail tea party, serving alcohol infused pots of tea, finger sandwiches and cakes each Saturday afternoon.
Options include the Bugsy Malone; a vodka teapot infused with strawberries and cream, ginger and pineapple or 50 Shades of Grey; a gin and Earl Grey teapot with ginger, lemon and lychee.
The Little Yellow Door is located at 68 Notting Hill Gate, London.
Comment below to let us know what you think.
For more activations and experiential campaigns in London, download our latest report, London's Experiential Playground.