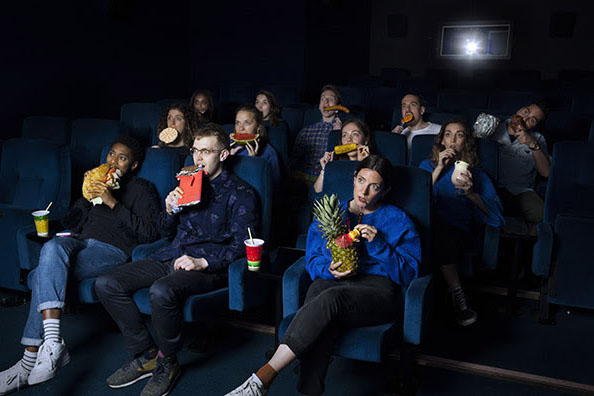 The experiential food company has partnered with Mondrian London and Curzon Cinemas for the four-day event, and will subsequently become an annual event.
The festival aims to "shine a light on food's crucial, and often quirky, role in cinematic mythology".
It will feature films that solely focus on food and drink, "iconic" scenes where food is crucial to the plot, and movies where the stars interact with food as an integral part of narrative or characterisation.
There will be two feature films shown each day, as well as a number of short films that have been created by Bompas & Parr. There will also be themed culinary talks, workshops and events.
The event will be presented under the British Museum of Food branding, which was created by Bompas & Parr last year as a pop-up in Borough Market.
The Food Film Festival runs from 29 January to 1 February.
Sam Bompas, co-founder of Bompas & Parr, said: "From the fridge scene in 9½ Weeks to the animated gluttony of Spirited Away, the glorious geekery of Sideways, and Brad Pitt eating in just about every scene of every film he's ever been in, it's clear food is never very far from film, but it's never been truly celebrated in its own right.
"The festival is designed to recognise food and drink as the under-appreciated star billing that runs right through the backbone of cinema."