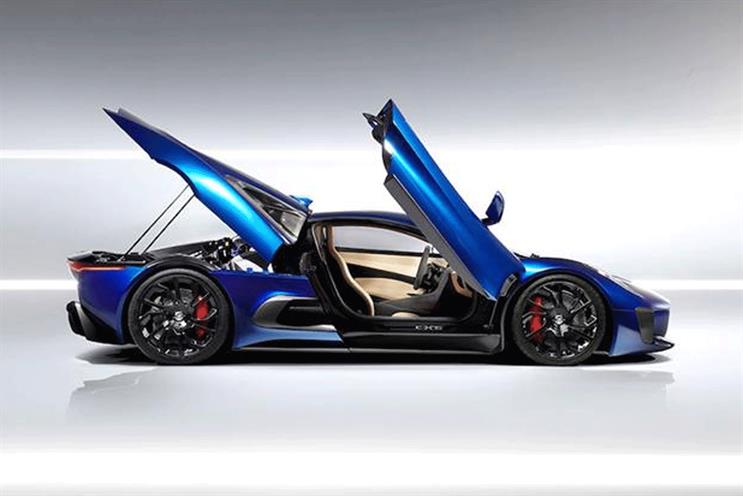 JLR has supplied its Jaguar C-X75 model for a car chase sequence in Rome as well as its Range Rover Sport SVR and Land Rover Defender Big Foot models for other parts of Spectre, the 24th James Bond film.
The C-X75 was unveiled in 2010 as "the most advanced Jaguar ever created" and was intended to enter full production until the plug was pulled in 2012, according to JLR due to the global economic climate.
Jaguar developed the car with Williams Advance Engineering to have "a combined power output in excess of 850bhp and 1000Nm of torque, thanks to its state-of-the-art, Formula 1-inspired, 1.6-litre dual-boosted (turbocharged and supercharged) four-cylinder powerplant which generates 502 bhp at 10,000 rpm".
Jaguar claims it will also run for 60km in pure electric vehicle mode and its CO2 emissions fall below 89g/km.
However, the prospect of a Bond villain with an environmental conscience is not a sure thing, with Mail Online reporting that the car in the film "is expected to be fitted with Jaguar's supercharged 5.0-litre V8 engine, instead of using its existing hybrid". Marketing is seeking clarification from Jaguar.
The film is directed by Sam Mendes with Daniel Craig returning as Bond and is due in cinemas in October. It has not been confirmed who will play the villain but it is widely expected to be the role taken by cast member Christoph Waltz.
Jaguar has made villains the heroes of its advertising recently. It brought out an ad for the Super Bowl last year featuring actors Sir Ben Kingsley, Mark Strong and Tom Hiddleston asking viewers if they had ever noticed how all the villains in Hollywood movies are played by Brits.