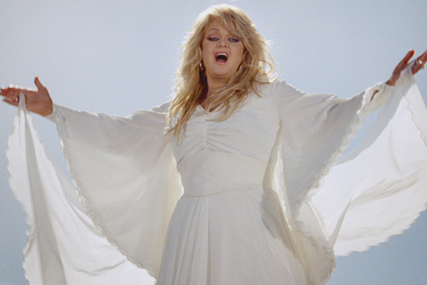 The TV spot, created by McCann Erickson, sees Tyler serenade a MasterCard customer with an adaptation of her hit single 'Total Eclipse of the Heart', as a way of saying thank you to him for using his World MasterCard.
As well as a song from Tyler, the customer also witnesses a euphoric scene that includes roller-skating angels, a dog driving a miniature car and a number of large banners that carry the message "Thanks Neville".
The ad carries the strapline 'Getting back more than you expected: Priceless', and aims to highlight the bespoke rewards and offers MasterCard customers receive when using their card.
The campaign will launch on Sunday and will run across the UK until 16 May.