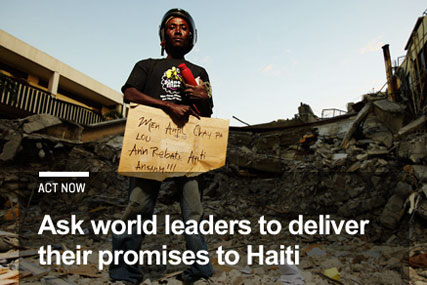 The agency has been briefed to produce a global campaign encouraging people to sign a petition to pressure world leaders to stick to the pledges they made to the world's poorest countries and to ensure that no child will be born with HIV by 2015.
The petition will be delivered to leaders at the United Nations Millennium Development Goals Summit in New York on 20 to 22 September.
BBH will develop a digital strategy to raise awareness of the issues and encourage people to sign up. The agency will also work on securing global news coverage for the petition handover in New York.
In March, One called for Italy to be expelled from the G7 nations for failing to meet aid promises made at the Gleneagles summit five years ago.
The charity has more than two million members and fights against extreme poverty and preventable disease, particularly in Africa.