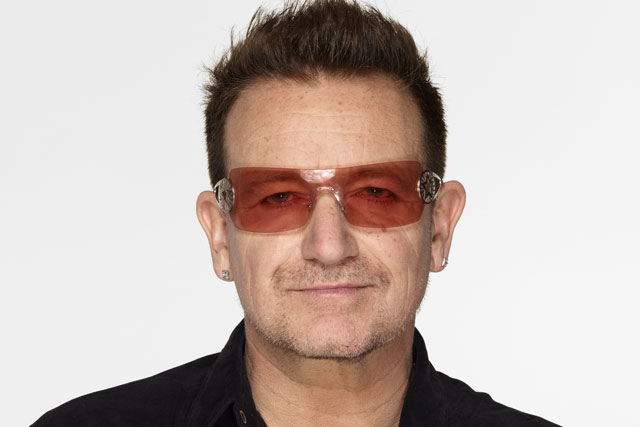 The Cannes LionHeart has been conceived to recognise the person or organisation that has innovatively used its commercial brand power to make a positive difference to people or the planet.
(Red), which is billed as a "creative fusion of branding, activism and philanthropy", has already generated more than $250 million (£149 million) for the fight against AIDS in Africa.
It was co-founded by Bono and the activist Bobby Shriver in 2006, to engage businesses and consumers to raise money and awareness in the fight against AIDS.
(RED) partners with brands, including Apple, Starbucks and Coca-Cola, which contribute up to 50 per cent of profits from (RED)-branded goods and services to the Global Fund to tackle AIDS, tuberculosis and malaria.
The Global Fund has given grants supported by (RED) to eight African countries to date. Those grants have had an impact on 40 million people by funding prevention, treatment and counselling work.
(Red) is a division of the One Campaign, also co-founded by Bono, which campaigns for governments to support programmes and policies that improve the futures of the world's poorest people.
Terry Savage, the chairman of Lions Festivals, said: "Bono has used his celebrity status to successfully establish a global brand, through which he has built unique relationships with other such brands, to raise awareness and funds for the fight against AIDS and achieve greater good for humankind.
"We are delighted and privileged that Bono will share his inspirational story with our Cannes Lions delegates and we look forward to presenting him with the first Cannes LionHeart in recognition of his achievements."
Bono will be presented with the LionHeart award on 21 June, during the final awards ceremony of the festival week.
Also on that day, Bono will take part in a conversation with Shane Smith, the chief executive and founder of Vice Media, to talk about (RED)'s work.