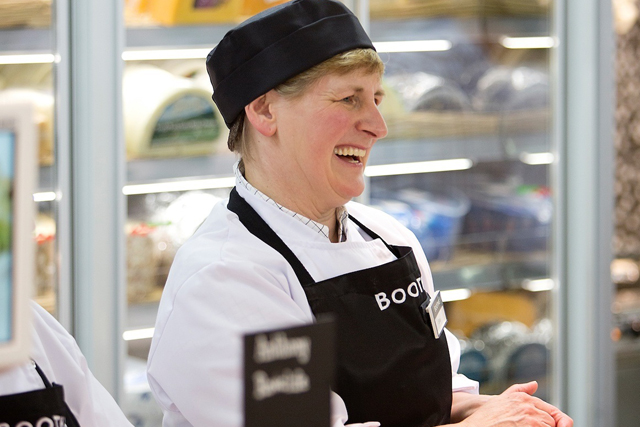 The interactive cookery session will be held in the Booths shop close to the BBC in the MediaCityUK complex, Manchester. It will be streamed live on the grocer's website through Hangout, the video chat function on Google+, Google's social networking platform.
Booths' social media agency Native LDN has organised the Hangout, which will be hosted by Rob Morris, the supermarkets resident chef.
He will be joined by five food and wine bloggers including Rachel McGrath from the Dolly Bakes baking blog and vegetarian food blogger Chris Mosler, who runs the site Thinly Spread.
Viewers will be encouraged to interact with the live stream during the cookalong, by using the hashtag #BoothsCookAlong. The video can be watched in full on YouTube after the live event.
Native LDN approached bloggers and who were already members of the Booths social community, which includes monthly live Twitter parties using the hashtag #BoothsCheers.
The ingredients that will be used in the cookalong are being promoted in the 29 Booths shops around the North West of England in the run-up to the Hangout.
Bridey Lipscombe, the co-founder of Native LDN said: "We chose Google+ as the platform to host the cookalongs as it allows multiple people to participate in and view the cookalong.
"Google+ is growing in importance in terms of SEO for brands. The use of Google+ has not been as thoroughly explored by many brands to date as other social media platforms, and provides us with a point of differentiation.
"The channel lends itself to cookery programmes and we identified that other supermarkets in the UK had not streamed an in-store cookalong via a Hangout."
Native LDN plans to repeat the cookalong every three months.