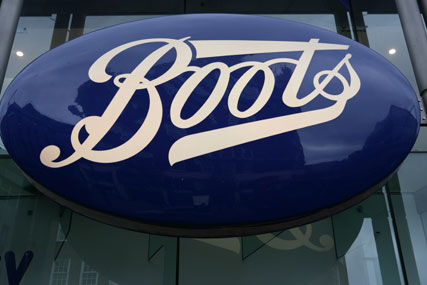 The health and beauty retailer would allow consumers to collect points on the Advantage Card in participating store chains, as part of its efforts to deliver growth through strategic partnerships.
Sainsbury's, a founding partner of Nectar, announced in February that Nectar had become the biggest loyalty scheme in the UK. It now has 16.8 million people signed up to the scheme, which is more than its two main rivals, Tesco Clubcard and Boots Advantage card.
Alliance Boots is understood to be withdrawing Dollond & Aitchison from the Nectar scheme at the end of this month, following its merger with Boots Opticians.
In March, Boots and Waitrose began trialling the sale of each other's own-label products in a selection of stores across the UK.
The move enables Boots customers to buy groceries, including products from the Essential Waitrose range, and 'special treats' from a range of 1,500 products supplied by the supermarket.
The deal is part of Boots' strategy of establishing partnerships with other retailers. The previous month, it agreed a deal with Mothercare that will see the children's retailer rolling out a clothing and accessories brand in Boots stores in the UK in the autumn.
Earlier this month, Boots announced its first annual trading profit of more than £1bn, becoming only the third UK retailer to surpass the 10-figure milestone. For the year ending 31 March, the retailer's profits increased by 13% with revenue up 9.6% to £22.5bn, an increase of £2bn on the previous year.
The Boots Advantage Card was launched in September 1997.