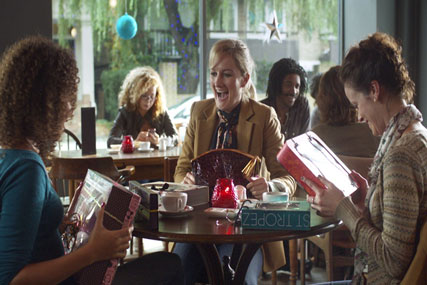 Elizabeth Fagan, the senior vice-president and managing director of Boots UK & Ireland, and Robert Saville, the founder of Mother, paid unusually warm tributes to each other's companies.
Fagan thanked the independent agency for its "huge impact" on the pharmacy chain's business and Saville praised the "incredible" Boots' brand, saying what had looked like a "strange mismatch" between client and agency had produced a "fantastic partnership".
Boots is changing its agencies in the UK following last week's news, revealed first by Campaign, that its US parent company Walgreens Boots Alliance had made a global decision to move its creative, media and all other communications to WPP in a $600m (£479m) deal.
Fagan said: "We're pleased to announce that as part of the new Walgreens Boots Alliance partnership with WPP, Boots UK will begin working with Ogilvy as our creative agency.
"I would like to personally thank our incumbent creative agency, Mother, with whom myself and Boots have had a very successful and enjoyable relationship for many years."
Annette King, the chief executive of Ogilvy & Mather Group UK, said: "This is such an exciting win for us and such an iconic piece of business and one that we will make the very most of."
Some of Mother's best-known campaigns included uplifting portrayals of women going out to party, set to the tune of Here Come The Girls.
Saville said: "Mother and Boots started our incredible journey together 13 years ago.
"What to the industry at the time looked like a strange mismatch soon blossomed into a fantastic partnership, producing the great work that the incredible Boots brand had long deserved."
He added: "But more than the work, amazing relationships were built between wonderful people in Nottingham [where Boots is based] and Shoreditch [Mother's base in London]. Less a team and more a family.
"All at Mother wish our brothers and sisters in Boots every success in their new adventure. We will miss them, but in the meantime we have all got work to do to ensure a smooth transition to their new global partnership."
A spokesman for Walgreens Boots Alliance declined to say which other agencies will work on the account in the UK or US.
However, MediaCom is widely expected to handle media in both the UK and the US. Grey is tipped to handle creative in the US.
WPP said it was a "Team WBA" win and would not comment on individual agencies.