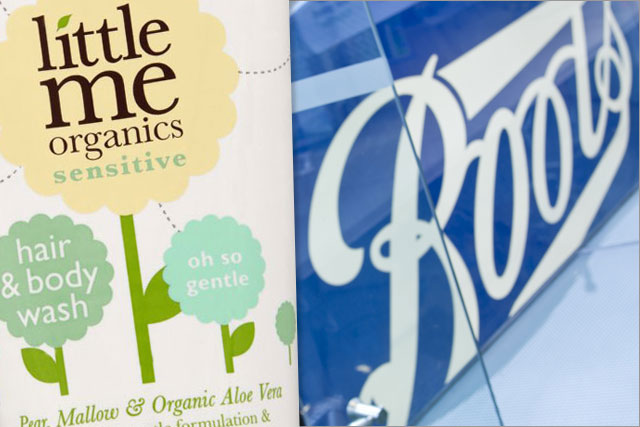 The online ad, which appeared on boots.com, drew a single complainant, who argued that the product's claim to be organic, and that it had met an independent organic standard, were misleading.
The ad's copy stated: "Little Me Organics Oh So Gentle Hair and Body wash pear, mallow & organic aloe vera to clean and moisturise your baby's delicate hair and sensitive skin."
Boots argued that there was no legal definition of what constituted "organic" for cosmetics products, insisting that a reasonable consumer would understand that the product contained some organic ingredients – pear, mallow and aloe vera – as stated on the label.
Boots added that it had taken the claims directly from the packaging and reproduced them electronically on the website.
Boots supplied the ASA with certification for the organic ingredients from four independent bodies, including The Soil Association and Eco Cert. The retailer also gave a breakdown of the percentage of organic ingredients in the product, which was less than 5%.
The ASA acknowledged that, although the product contained pear, mallow and aloe vera accredited as organic, and that there was no legal standard for organic cosmetics in the UK, a product should only be described as "organic" if it contained a high proportion of organic ingredients.
The ASA said it believed consumers would assume that a product described as "Little Me Organics" had been independently accredited or that it used a high proportion of organic ingredients.
The ASA told Boots that the ad must not appear again in its current form and that the retailer must not promote the product in future marketing unless it provided a prominent statement disclaiming the implied organic claim.