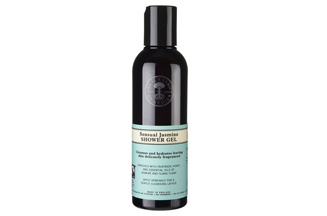 The Fairtrade products include lip balms, face masks, body butters and shower gels.
Each product contains at least one Fairtrade-certified ingredient such as cocoa butter or brazil nut oil. The scheme aims to help disadvantaged producers from countries in Africa, Asia and Latin America.
Fearne Cotton, TV presenter and long-standing Fairtrade supporter, said: 'I am really excited about this new opportunity to transform trade through the way I shop.'
Harriet Lamb, executive director of the Fairtrade Foundation said: 'The beauty industry will get a Fairtrade makeover and the farmers who grow the natural ingredients will get a fairer deal.
'The public has said they want to lead a sustainable lifestyle and this is the next step along the path to looking good and feeling great.'
Around 31% of people in the UK are interested in purchasing cosmetics carrying the Fairtrade mark, according to a study by Globescan.