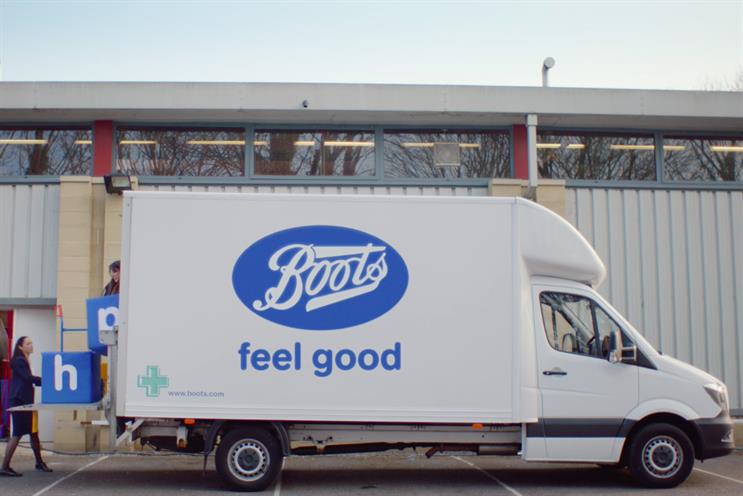 Citing research that just 8% of people will stick to their New Year's resolutions this year, the retailer plans is rolling out a new Wellness range, including protein bullets, herbal teas and vegan wraps.
A promotional campaign will run across in-store activity, digital display, print ads, social media and PR. Further "inspiration, support and advice" will also be provided on an online "hub" at Boots.com.
"Boots has been boosting the nation's health for over a century. Today we're proud to announce our 'Little Boosts' campaign at a time when people are realising that health and general wellbeing are increasingly connected," said Helen Jeremiah, Boots UK's director of customer strategy and communications.
"The phrase 'wellbeing' can mean many different things to many different people. At Boots, we want to welcome them all. For some they might want to ensure they run 5km twice a week to stay healthy. For others, it could just be running a nice hot bath after a hectic day at work.
"Throughout 2018 we want to support them all with our 'Little Boosts' campaign, whatever they're trying to do - be it sleeping a little better, staying a little calmer, eating a little healthier or just wanting to feel good."
In November, Boots revealed its first ad campaign since appointing Ogilvy & Mather London to handle its account earlier in 2017.
The Christmas-themed ad flashes back through two sisters' memories of times they connected and shared a Boots gift, resurfacing 11 nostalgic products from the brand's archives.