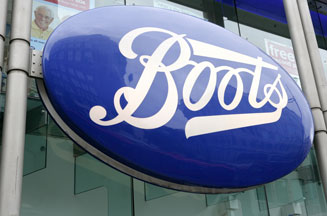 Its total revenue was up 3.2% and trading profit increased by 11.6% across its health and beauty division.

Boots said that the increase in sales was due to improvements in customer care, a major store investment programme and developing new products. In the past year Boots opened 21 new stores, of which 17 incorporated a pharmacy. Boots also invested in NPD for its cosmetics and skincare brand No7 along with other own-brand products such as Botanics and Soltan.

Boots Opticians also merged with Dollond & Atchinson, a deal confirmed at the beginning of the month. Boots have said that it envisages the D&A brand adopting the Boots Opticians brand. The operating and financial review said: 'Both businesses have strong heritage and an excellent reputation for service and customer care, providing a great opportunity to combine these strengths under one brand with a differentiated product offering.'

Across the Alliance Boots Group, which covers the health & beauty division as well as the pharmaceutical wholesale division, associates and joint ventures, revenue was up 15.5% to £20.5bn.