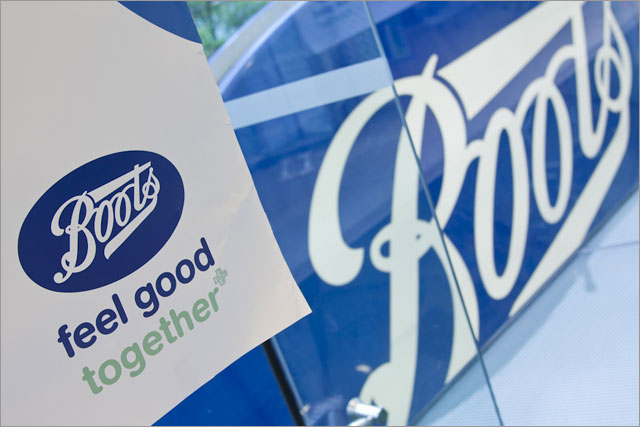 Walgreens is paying $6.7bn (£4.3bn) in cash and stock in exchange for a 45% stake in Alliance Boots, valuing the whole company at $16.2bn (£10.3bn).
The deal comes six years after the 163 year-old British pharmacy brand agreed a £7bn merger with European wholesale and retail pharmacy business Alliance UniChem to create Alliance Boots.
According to Alliance Boots, the pharmacy-led retail and wholesale businesses of both companies will continue to operate under their current brand names, but when Walgreens is given the option to acquire the remaining 55% in approximately three years the name of the combined entity will be reviewed.

A spokeswoman said the companies "might choose a new name" for a combined entity, but added any new name would aim to "reflect the heritages of both companies".
Walgreens also owns the US-based Duane Reade pharmacy chain. Together it and Alliance Boots operate 11,000 stores in 12 countries and would be the world's largest purchaser of prescription drugs and other health and wellbeing products.

The US-based company will introduce Boots product brands including No7, Botanics and Boots Laboratories to its Walgreens and Duane Reade stores.

Duane Reade own-brand products including moisturisers are set to be introduced into Boots stores.

Both companies will also share best practices, particularly in pharmacy operations, health and wellness services and logistics.
There are no plans for job reductions at either Walgreens and Alliance Boots because of their "complementary geographic footprints", while Walgreens will remain headquartered in Deerfield, Illinois, and Alliance Boots will keep its operational hub in Nottingham.
Stefano Pessina, executive chairman of Alliance Boots, said: "The fit is natural, Walgreens consumer profile in the US is similar to Boots in the UK in many ways: a trusted and much-loved pharmacy brand with a strong heritage.

"Our pharmaceutical wholesale businesses will provide their logistics know-how to Walgreens and are well placed to be one of the growth engines of the new enterprise."

Upon the completion of Walgreens' initial investment in Alliance Boots, which is due for 1 September, the management teams at both companies will sit on each other's boards.

Gregory Wasson, president and chief executive at Walgreens, Wade Miquelon, executive vice president and CFO, Thomas Sabatino, executive vice president and general counsel, and Robert Zimmerman, senior vice president and chief strategy officer, will join the Alliance Boots board of directors.

Pessina and Dominic Murphy, director and member of Alliance Boots private equity investor KKR, will join the Walgreens board of directors.
Follow Matthew Chapman at @mattchapmanUK