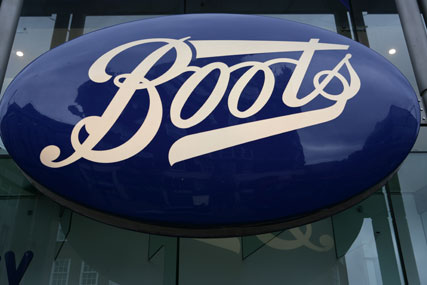 The retailer is expected to sign up as the main sponsor of Gold Challenge, an initiative set up by government quango Sport England to encourage participation in sport and raise money for charity.
Consumers will be challenged to attempt Olympic and Paralympic sports in the build-up to the Games.
Sport England, which the Department for Culture, Media and Sport will merge with sports agency UK Sport as part of cost-cutting measures after the Games, said it hopes to raise £20m for charity through the scheme by the end of 2012.
Boots, which is in negotiations with Sport England over the partnership, is expected to promote Gold Challenge through a series of on-pack and in-store marketing initiatives. The move has been driven through by Boots marketing director Elizabeth Fagan.
Boots refreshed its marketing strategy last month, bringing its health and beauty promotions together under a single 'brand voice' for the first time. The ads, described as 'comedy vignettes', marked the next step in its three-year-old 'Here Come The Girls' campaign created by Mother.
Some London 2012 sponsors have already embarked on campaigns as they look to create an Olympic legacy. Tier-two partner Cadbury rolled out its 'Spots V Stripes' ads in August, encouraging the public to take part in a series of sports events across the country in the run-up to the Games.
Brands that have not registered as top-tier Games sponsors are aiming to capitalise on interest through individual sports association deals.
Tesco has announced it is to sponsor GB Canoeing in the run-up to 2012 and is to sell a range of canoes and kayaks to promote the sport.
Fiona Miller-Smith, chief operating officer at Gold Challenge, declined to comment on negotiations with Boots but said: 'We want as many employees of as many UK companies as possible to do the Gold Challenge.'
Boots was unavailable for comment as Marketing went to press.

33% - Reduction in Sport England funding from the Department for Culture, Media and Sport by 2014/15.

18% - Percentage of funding coming from the Lottery for sports-related good causes in 2011-12, rising to 20% in 2012-13.

Source: Sport England