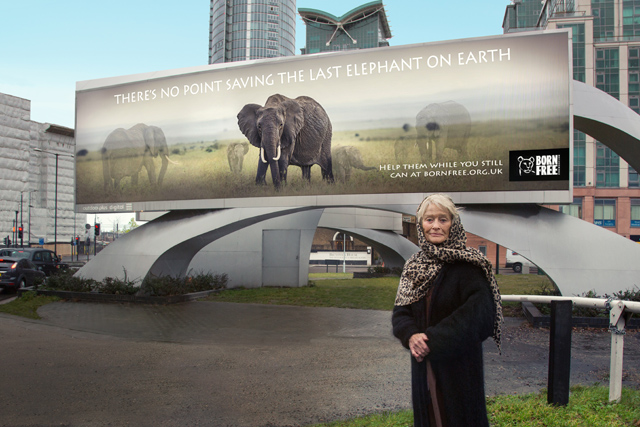 The charity was founded by the actors Virginia McKenna and Bill Travers after they starred in the film "Born Free".
The "disappearing animals" campaign, created by WCRS and shot by photographer George Logan, shows the futility of saving the last lion, rhino or elephant on Earth and aims to prompt people to take action to save them before it's too late.
The charity has worked with Outdoor Plus to broadcast the campaign in key London locations including Vauxhall Cross Island and Purley Way Fiveways.
The creative directors were Katy Hopkins and Steve Hawthorne.
Virginia McKenna, actress and founder of the charity said: "We can go to the moon. We may go to Mars. But we cannot recreate elephants, lions, rhinos and all the other critically endangered wild animals when they have gone. Except as stuffed replicas in a museum. Can we really live with that? "
Leon Jaume, the executive creative director at WCRS said: "Advertising is prone to hyperbole, but there is nothing exaggerated about our depiction of the plight of African wildlife. Urgency is tipping into desperation and unless something is done quickly, animals we take for granted could disappear forever.
Our posters aim to convey that message as strongly and simply as possible."