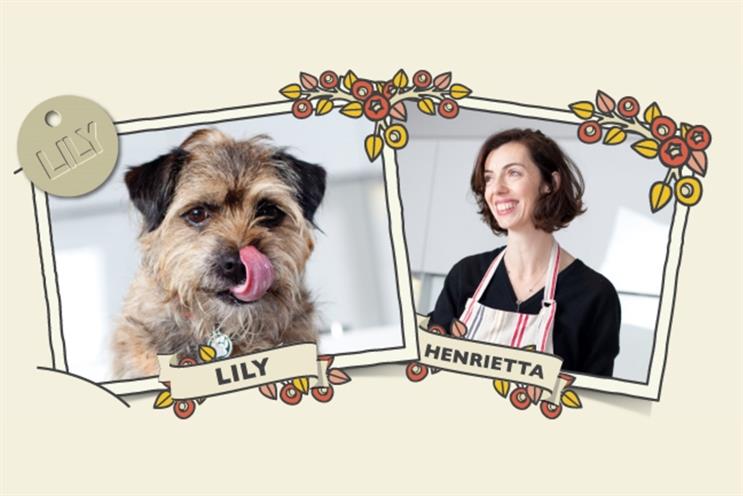 The independent media agency has won the communications planning and media-buying accounts for both Lily's Kitchen, the ethical pet food brand, and No. 1 Rosemary Water, a new premium water brand, after competitive pitches. Each account is worth around £1.5m.
Lily's Kitchen is Bountiful Cow's first client and it is understood that it worked with the agency and ISBA, the trade body for British advertisers, to adapt the contract. No. 1 Rosemary Water then followed suit.
Bountiful Cow and bigger sister agency the7stars became the biggest independent UK agency group to agree to use the ISBA contract last month but did not name any clients.
The big six agency groups have so far declined to sign up to the ISBA contract, arguing its terms are too onerous.
Bountiful Cow, which is led by Henry Daglish, beat Arena Media, his old agency, and M/Six to land Lily's Kitchen. The first work broke during the Crufts' dog show last weekend.
Lily's Kitchen and No.1 Rosemary Water are both led by entrepreneurs.
Henrietta Morrison, who has a border terrier called Lily, is the founder of Lily's Kitchen.
David Spencer-Percival, who made his fortune as co-founder of Spencer Ogden, a global recruitment firm for the energy sector, is the founder of No.1 Rosemary Water.
The water brand contains "4% pure rosemary extract" and was inspired by the Italian town of Acciaroli, where one in ten inhabitants live to the age of 100 thanks, it is said, to a diet that is uncommonly rich in rosemary.
Daglish said he was delighted with the account wins, describing No. 1 Rosemary Water as "a classic entrepreneurial, creatively-minded, results-driven brand" and praising Lily's Kitchen as "a brilliant brand with a real desire to change things for the better – what more could we ask for?"
Chris Lock, marketing director of Lily's Kitchen, said: "Bountiful Cow aren't an agency to us, they're an extended part of the team.
"The way they work, how they collaborate and what they bring to table across the board strategically, creatively and in their overall belts-and-braces media thinking really sets them apart from their peers."
Spencer-Percival said: "Bountiful Cow share my vision for where this brand can go and frankly aren't like any media agency I've ever worked with.
"This isn't like a client-agency relationship, it's a genuine collaboration with one core ambition."