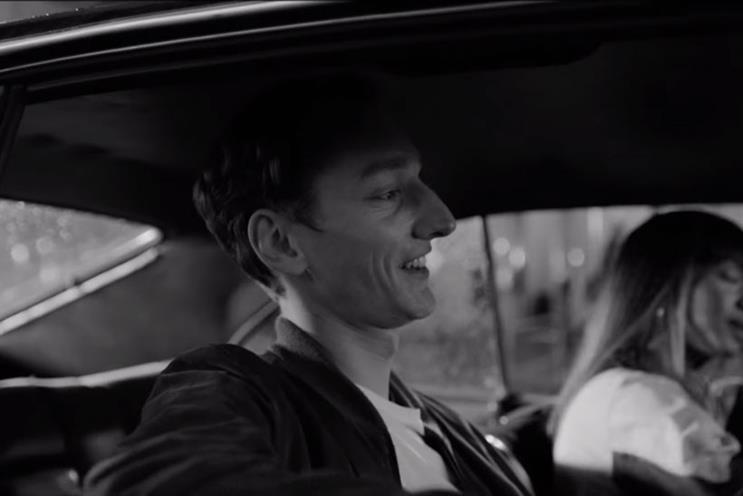 A new TV campaign by 72andSunny Amsterdam, backed by digital activity and a wider repositioning, shows that Lynx is now a brand for all (confident) men, regardless of colour, sexual orientation, (dis)ability or appearance.
The campaign stems from the insight that most men don't consider themselves attractive as they are. By contrast, women find men are most attractive when they are themselves.
The campaign, therefore, encourages men to have more confidence in themselves, and supports the launch of a wider range of new Lynx grooming products.
Is this, then, a wholehearted rejection of the previous 'magic sex potion' positioning?
If you're going to reposition it, what's needed is a lot more than just a socially purposeful 60-second ad
"It's not that we have forgotten about our past," Fernando Desouches, global brand director for Axe, told Marketing. "We need to adapt, and this is what is more comfortable. We are really changing our brand communication, and changing the direction of the brand to become more about attraction and masculinity."
Nic Owen, managing director of 72andSunny Amsterdam, added that the brand's positioning was moving toward "inspiring and supporting" men to be the most attractive version of themselves.
"It's not just about sexual attraction," he said, "but how we can help in terms of people getting jobs, [and being with] family. It's making young men more attractive human beings, rather than the 'spray and get laid' area."
Catching up with the zeitgeist
Is there also a sense that Unilever had become a little embarrassed by the brand? Advertising in 2015 was defined by moments like Sport England's 'This girl can' and Unilever rival Procter & Gamble's 'Like a girl'. Both campaigns have borrowed aspects of fourth-wave feminism – like reclaiming negative stereotypes – to give their messaging fresh appeal.
Also in the past year, the Cannes Lions introduced the Glass Lion, which rewards campaigns for promoting gender equality.
Then there's Lynx's sister brand, Dove, which, despite the occasional wobble, has championed the concept of 'Real beauty' for years.
"We haven't received a letter from [Unilever CEO] Paul Polman saying [Lynx] needs to change," said Desouches. "All the brands, the ones that feed consumer love, will move to a place where they need to show how they improve society and the environment."
In fairness to Lynx, it appears to have maintained sales in an otherwise declining market. Unilever's personal care division, which houses the male grooming brand and Dove, grew 6.2% in its most recent quarter.
New search strategy
Digital will play an important role in the evolution of Lynx's positioning.
Unilever is increasingly using search and utility to inform its digital strategy. The company often talks about All Things Hair, a YouTube channel launched after Unilever and Google identified hair search trends.
Now Axe has launched Instagroom, which features short video tutorials on style. Instagroom stems from the growing number of male hairstyle Google searches, on both mobile and desktop. Whenever someone searches for style advice, they will be offered a short tutorial from Axe.
Convincing the consumer
The brand has been on the road to adulthood for some time, launching the more sophisticated Lynx Black range last year as it started to move away from the 'Lynx effect' ethos.
In its latest results, Unilever outlined its goal of growing its core brands and building its premium offering. The question is whether Lynx can persuade consumers that it has graduated from beers with the lads to wine and cheese – and not everyone's convinced.
As part of its repositioning, Lynx has expanded its range of male grooming products - but some feel the update won't be compelling enough.
Jim Prior, chief executive of The Partners and Lambie-Nairn, says: "As a product that does something so personal as make one smell distinctively different, I wonder to what extent its product formulation solves these supposed male insecurities, or if they think an advertising campaign based on a borrowed insight is sufficient to achieve that," he told Marketing.
He added: "If you're going to reposition it, what's needed is a lot more than just a socially purposeful 60-second ad. It needs to start with a distinctive and compelling product idea."