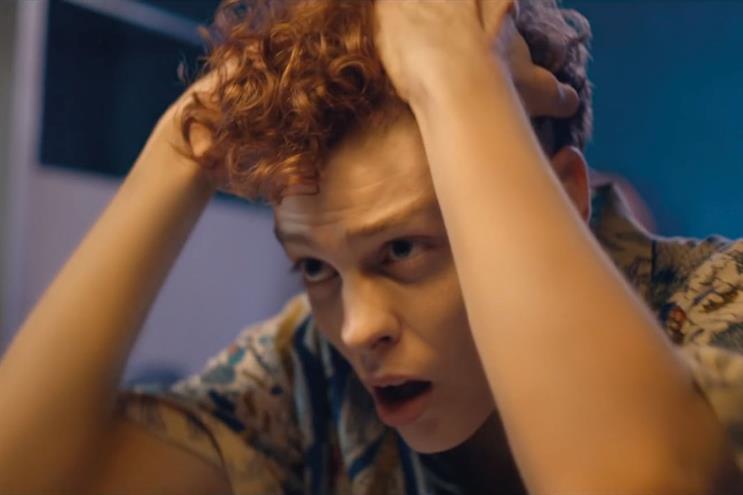 This has prompted suggestions that the industry needs to widen its focus in this area from women and girls.
Credos' study, Picture of Health?, looks specifically at how male models are portrayed in advertising and the media, and the impact this has on the self-perception of boys. It was launched to coincide with a schools educational pack on the issue by media literacy programme Media Smart.
The research, which surveyed 1,005 boys aged between eight and 18, found that while most boys believed pressure to look good affected them as much as girls, they were often not aware of practices in advertising that might have an impact on them.
While 53% of the participants said traditional advertising created pressure to look good and 57% said the same of social media, they often did not make a link between the two. Few in focus groups carried out for the study showed much awareness of the level of sponsorship of social media influencers and, when told, they were often surprised.
Dan Wilks, deputy director at Credos, said many boys also had a low awareness of image alteration of men. "While boys were very aware of how female images are digitally altered in ads, they were shocked at the extent to which images of men are changed," he said.
Wilks said that, together with the common belief that body-image issues are more likely to affect girls, this meant parents and teachers tended to be slower in recognising problems in boys, potentially affecting the level of support available to them.
In June, Unilever launched an initiative called #Unstereotype, which aims to end the use of stereotypes in its advertising. The FMCG giant, which is celebrated for its Dove ads that champion "real beauty", has recently adapted its Lynx advertising to focus on a more diverse range of men.
At the time, Aline Santos, executive vice-president of global marketing at Unilever, told Campaign that there was both a "moral and a business case" for the company to challenge stereotypes.
Santos said: "Every time we portray women and men in a more respectful way, in an unstereotyped way, the results are that we are getting better levels of engagement. We have the proof."
Commenting on the Credos findings, 101 founding partner Laurence Green said they showed that boys of primary- and secondary-school age were "ill-served by their representation in advertising".
Green highlighted the lack of awareness of digital manipulation of images featuring men. "Airbrushing, it seems, is for now a feminist issue," he said.
Credos findings
42% of boys who think male images are realistic also believe there is a "perfect" body.
41% of boys feel the way the media portray men in images is unrealistic.
67% of boys think it is unacceptable to manipulate body shapes in ads.
69% of 16- to18-year-old boys have bought a new product after seeing an ad for it.