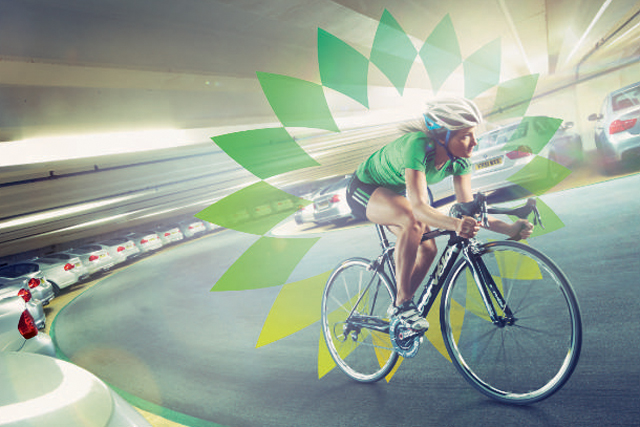 The energy company has launched its first TV campaign since the crisis as part of the strategy, highlighting its sponsorship of the London 2012 Olympics.
Duncan Blake, BP's director of brand, speaking exclusively to Marketing, said: "We are trying to be humble. We thought now people were in the mood to listen to a message about the Olympics.
"We had to be thoughtful about the project and brand, and get the voice right. I'm confident people will see BP in a positive way."
The ad, which BP claims has "no sense of triumphalism," was created by Ogilvy & Mather and features BP's sponsored athletes, including British track star Jessica Ennis and Paralympic runner Richard Whitehead.
The 30-second spot emphasises BP's commitment to "fuels of the future," with the strapline "London 2012. Fuelling the future".
The ad will airs throughout July and features the athletes running in various locations, including across BP's "bio-fields," as well as on tracks.
The campaign will also encompass print and outdoor. A major strand of the activity is BP's support of the Cultural Olympiad, the celebration of creativity around the Games.
The ad has been launched a year ahead of the Games in an attempt to "get away from the traffic," claimed Ogilvy creative director Will Avery.
However, Blake insisted the campaign comes with no specific sales targets and was therefore unconcerned by the threat of ambush marketing by any rival brands.
He said: "We are not selling anything, so we're not too worried about it. Also, we are not competing against other sponsors."
In April, BP ran a print ad marking the first anniversary of the explosion on the Deepwater Horizon oil rig.
TIMELINE
20 Apr 2010: An explosion on the Deepwater Horizon offshore oil-drilling rig in the Gulf of Mexico, leased by BP, killed 11 workers and led to one of the biggest marine oil spills to date.
May 2010: BP suspended planned marketing activity in the wake of the growing oil-leak crisis. The leak continued until it was capped on 15 July.
June 2010: Then-BP chief executive Tony Hayward featured in a £60m US TV ad apologising for the disaster, which was criticised by President Barack Obama.
April 2011: BP launched print ads to mark a year since the explosion, explaining the work it is carrying out in the region.