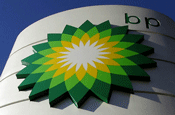 The initial approach is centred around two online advertising briefs. The first will be a UK project based around promoting the company's BP Ultimate fuel.
The second will be a much larger one-off global campaign, details of which have not yet been divulged to agencies. However, it is also expected to concern fuel.
The pitch is being run by John Payne, the company's head of marketing services and procurement.
On Tuesday this week BP announced a 1.5 per cent increase in its second quarter profit to £3.5 billion compared to the same period in 2006. Its revenue for the quarter fell slightly from £35.71 billion to £35.65 billion.
BP blamed a fall in production and lower cash flow for the "modest" increase.
BP Ultimate is the company's premier fuel and was developed to give vehicles better performance and increased mileage. It also reduces emissions of un-burnt hydrocarbons, carbon monoxide, nitrogen oxides, and carbon dioxide.
The decision to pitch the two digital briefs follows the company's recent appointment of Chemistry Communications to handle its "Target Neutral" direct marketing campaign.
The initiative, which asks drivers to pay to offset the impact of their vehicles' C02 emissions, is a non-profit programme run by a number of NGOs in partnership with BP. It funds projects around the world that attempt to prevent or remove from the atmosphere an equivalent amount of emissions produced by the driver.