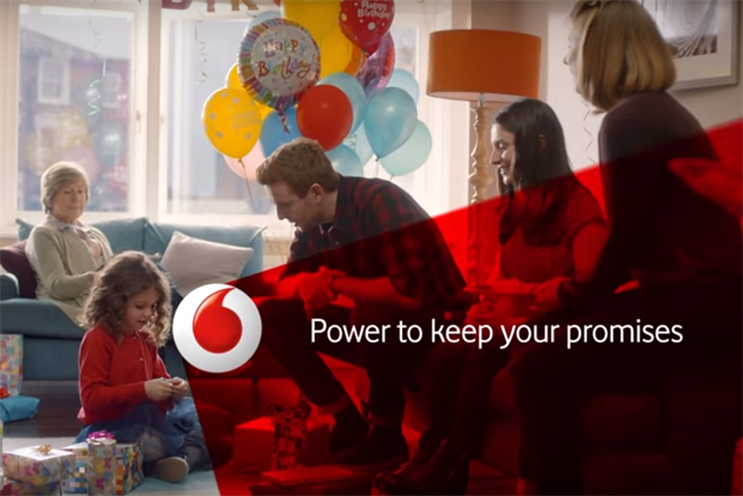 The London-based performance agency is expected to act as a consultant to Vodafone on an on-going basis.
Campaign revealed last month how Vodafone was taking two-thirds of its digital media-buying in-house, instead of using its existing media agency, Wavemaker.
The telecom giant is recruiting its own biddable media teams in all its major markets, including the UK, Germany, Italy, Spain and India, to handle search, social and programmatic.
However, industry experts said at the time that they thought Vodafone was likely to seek external advice given the scale of the task.
Vodafone spends about £200m a year, or about one third of its estimated £600m media budget, on digital advertising.
The brand is thought to be taking direct responsibility for in the region of £140m of that digital media investment, which has been handled by Wavemaker, a subsidiary of WPP, until now.
Vodafone confirmed the involvement of Brainlabs and Adform, an ad tech company which provides ad-serving technology for digital media-buying, but declined to comment.
A Brainlabs spokesman said: "Vodafone is currently in-housing its digital media and Brainlabs can confirm we are providing consultancy services on various aspects of this process."
Daniel Gilbert, the chief executive of Brainlabs, founded the digital agency in 2012 after he previously worked at Google.
According to Brainlabs' website, it offers advice on technology, strategy, automation and training to in-house teams as well as more typical agency services such as search, social and programmatic buying.
Wavemaker continues to handle the rest of Vodafone's media-buying and is helping with the "transition" of biddable media to the in-house team.
Paul Evans, the global head of media at Vodafone since 2016, is believed to have played a key role in reorganising its media-buying – a decision that has been driven by the board.
Vodafone's chief executive, Vittorio Colao, has told investors that the telecom giant wants to in-source its digital marketing and take greater control of media and data as part of a broader strategic move to improve the digital customer experience and loyalty.
"We are in-sourcing platforms and activities because we believe that this is a critical skill for the future and also critical skill to make sure that the relatively large amount of money that we invest in advertising and commercial cost is well invested," Colao said at Vodafone's most recent results.
A small but growing number of advertisers are said to be considering taking some of their marketing services in-house.
A survey by the World Federation of Advertisters last year found 22% of brands have taken or plan to take some programmatic advertising in-house.
Wavemaker and Brainlabs know each other as they picked up shared duties on Formula One's $40m (£28.8m) global media account earlier this year.
Wavemaker won the traditional media planning and buying and Brainlabs picked up digital media.