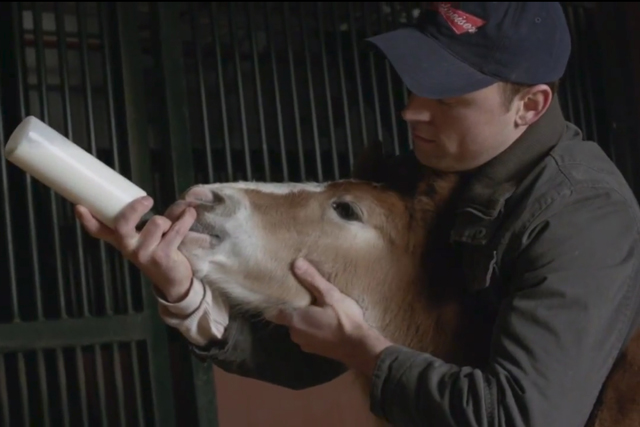 The ad really clicked with US viewers

8 / 10
Budweiser - Brotherhood
With advertisers spending more than $4.5m for just 30 seconds of airtime during the Super Bowl, it's hardly surprising that they try to make the most of their investment on the social web.
Leading the charge this year is Budweiser's tale of the bond between a horse and its trainer. It is not only the most-popular Super Bowl ad this year, but with an impressive view-to-share ratio of 3:1, it is also the third-most-popular of all time.
'Brotherhood' follows the growth of a Clydesdale foal from his first unsteady steps to the day he leads the brewery's team on parade. The companionship between horse and human is palpable, so seeing them separated by service to the brand is bitter-sweet. Inviting viewers to name the foal via Twitter is a nice touch.
Viewers in other markets may have found it overblown 'cheese' that flogs the proverbial dead horse, but the ad really clicked with US viewers, who have embraced the tale of love, loss and reunion.
Ones to watch: viral hits from this week
Diet Coke - Marc Jacobs revealed
This online-only film celebrates Marc Jacobs' appointment as Diet Coke's 'creative director' for 2013. The link-up will be pushed on-pack later in the year.
Chivas/Canana - Drifting by Diego Luna
This film, funded by Chivas Regal, is the first of two made in partnership with actor and director Gael Garcia Bernal's production company Canana. The series explores modern male friendship.
Old Spice - Irresistible
Old Spice continues the comedy with this spot promoting its Wolfthorn range. The ad, one of two created for Super Bowl 2013, is among the most-shared in the UK, according to Unruly's chart.