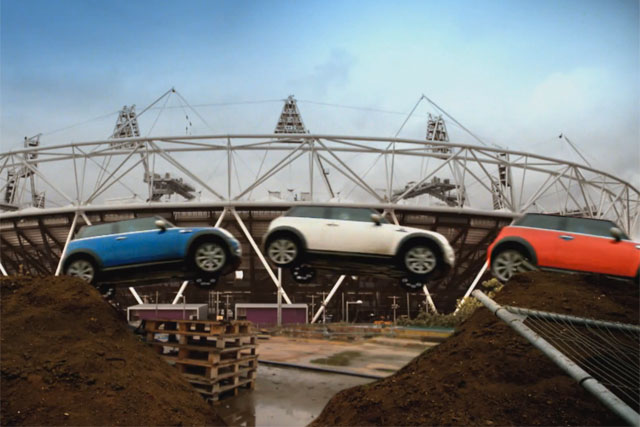 Ingredients for engaging content all here...focused too much on humour over action

6 / 10
Mini: The Britalian Job
Created to celebrate Mini's partnership with Team GB and Paralympics GB, this video shows that a great idea still needs great execution.
The video pays homage to classic heist movie The Italian Job and also to the early years of online video, making reference to Mini owner BMW's hit 2001 series The Hire.
All the ingredients for engaging content are there: car-chase scenes, famous sportsmen and London landmarks. However, the producers focused too much on humour, at the expense of the action. This strategy would have worked had the video, which was overseen by the lead director of BBC's Top Gear, actually been funny.
The acting is wooden in parts, too, but viewers will probably be willing to forgive that, as it is national treasures such as former Olympian Daley Thompson who are delivering the lines.
Ones to watch: Viral hits from this week
Twitter: Pieces
Twitter's first TV ad showcases tweets, photos and perspectives from NASCAR drivers, crews, commentators and fans. Despite screening solely in the US, it is proving popular in the UK.
Ride to Work Day
This comedic video promoting the Motorcycle Industry Association's Ride To Work Day has clocked up almost 100,000 views. Created by Ossian Products, it is part of a wider campaign.
Splenda: Balsamic Tomatoes
Splenda launched a YouTube channel in February, with content mostly comprising recipes using the sugar substitute. The videos have had varied success, with views ranging from 12 to 14,388.