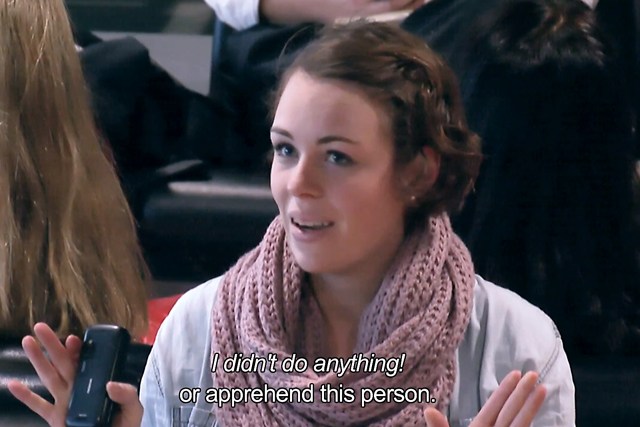 The ad is already attracting a lot of shares

8 / 10
Nivea: Stress-test
Airports are stressful places. So imagine how much more stressful if would be if you were accused of being an escaped criminal. That's exactly what happened to some unsuspecting German travellers who fell into Nivea's dastardly trap. The skilfully shot ruse shows the victims panicking as they see themselves on newspapers' front pages, described as 'dangerous and unpredictable'. It comes to a head when burly uniformed men appear. However, it transpires that they are there simply to deliver a Nivea deodorant formulated to stave off stress-induced sweat.
The ad is already attracting a lot of 'shares'. First of all, it's hilarious, a key factor. It's also a bit mean. Some viewers have complained that it goes too far, sparking a lot of debate online.
Last but not least - and this is the case for a lot of experiential ads - it makes the viewer put themselves in the victim's position. How would you react?
Ones to watch: viral hits from this week
River Island - Making of Rihanna for RI pt two
River Island pushes its tie-up with Rihanna in the second of a two-part online series. In this instalment, the singer describes her favourite pieces in her first collection for the fashion chain.
EJAF - What is in Ai Weiwei's blood?
The artist Ai Weiwei created this 60-second film to mark 20 years of the Elton John AIDS Foundation. It features the words 'Love is in our blood' over drops of blood and the sound of a heartbeat.
Coors Light - Music
This VCCP-created ad is the seventh in a campaign featuring actor Jean-Claude Van Damme - and, now, a wolf. Brand-owner Molson Coors has again put it on YouTube ahead of its TV debut.