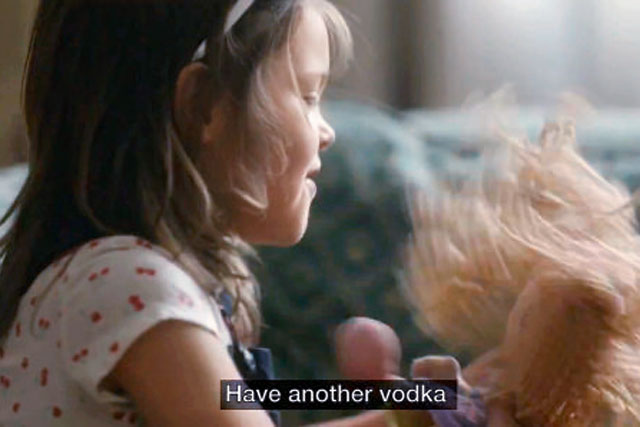 Good use of existing 'meme'...delivers a serious and powerful message

8 / 10
More brands are turning to 'memes' and trends to help deliver their message online. In the past few years, this approach has reaped dividends. Evian's 'Roller babies', one of the most shared ads of all time, drew on the 90s 'Dancing baby' meme.
More recently, other brands using memes include Yeo Valley, Toyota, IKEA and Cravendale. The NSPCC's '$#*! Kids Say' is the latest example. Created by Inferno, it uses the '$#*! Girls Say' meme to deliver a far more serious and powerful message.
The spot begins by showing several funny quips from children, but soon descends into far darker comments. The message is that a significant amount of people (56%) wait too long to report suspected child abuse.
While meme-hijacking can backfire and appear inauthentic, especially when brands fail to evolve the meme in an interesting way, that is certainly not the case with the NSPCC's spot.
Ones to watch: Viral hits from this week
Irn-Bru: Steamy Windows
The tongue-in-cheek ad for the Scottish fizzy drink illustrates how it gives people the strength to get through excruciating situations, such as, in this case, walking in on your parents in flagrante.
Sony Xperia: Made of Imagination
Sony Mobile's global TV ad for its Xperia handsets, the first since its split from Ericsson, uses stop motion animation, as director Wes Anderson brings a boy's vision to life.
Pepsi Max: Kick in the Mix
Pepsi Max's ad features a raft of its football brand ambassadors, such as Lionel Messi, Didier Drogba and Frank Lampard, and DJ Calvin Harris. It was seeded online ahead of its TV debut today (4 April).