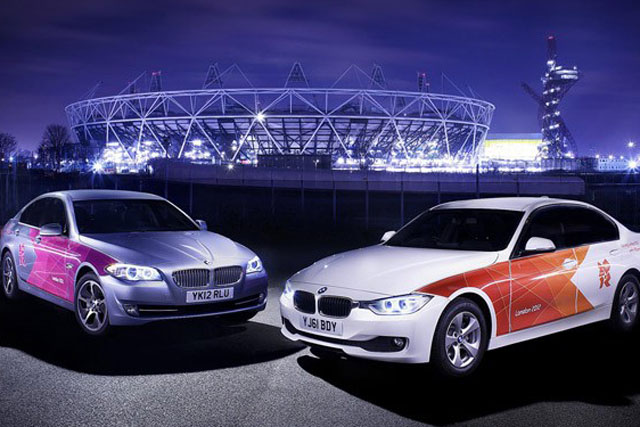 APRIL
BMW unveiled its Olympics fleet, but green campaigners protested that the London 2012 vehicles should have been electric.
MAY
US users shared links to the 'Drive for Team USA' initiative. In the UK, the news of a man suing BMW because his motorbike allegedly gave him a two-year erection spread across social networks.
JUNE
A high number of influential bloggers discussed the recent tie-up between BMW and Toyota. References on Twitter predominately focused on the BMW Open tennis tournament.
JULY
Sentiment was negative in early July, as BMW rapped tougher emission-limit proposals, while boasting of its green cachet as official Olympics sponsor. US viewers liked its ad aired during the Games' opening ceremony.
Despite the negative sentiment toward BMW's provision of the Olympic car fleet, the brand is one of the more popular Olympic sponsors on social media. This correlates with research from Marketing/Interbrand, showing that BMW is one of two sponsors that exemplify Olympic values.
The Yomego SMR Index helps brands to benchmark their popularity in social channels. Follow @YomegoSocial