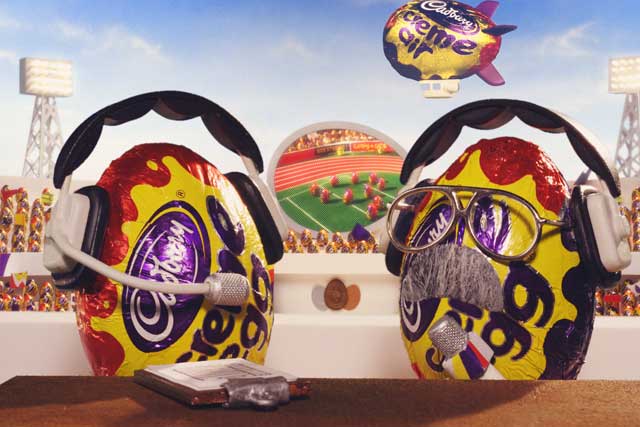 December
Conversation was minimal, although die-hard fans began to count down to 'Creme Egg Season'
January
The 'Goo Games' launched, with a 'cracking' opening ceremony. 'Creme Egg' trended on Twitter toward the end of the month
February
Cadbury participated in the first wave of Twitter's roll-out of UK brand pages. It used the page to promote the TV ad for 'Goo Games', along with an Olympic ticket competition
March
As Easter approached, Creme Egg's Facebook game gathered pace, with weekly prizes for top scorers
Cadbury's tie-in with London 2012 is ideal for the Creme Egg brand, with a range of videos on Facebook featuring 'suicidal' eggs performing different events. It will be interesting to see whether the campaign is extended after the traditional finishing line of Easter Sunday in this, an Olympic year.
The Yomego SMR Index helps brands to benchmark their popularity in social channels. Follow @YomegoSocial
Methodology:
The Social Media Reputation (SMR) score provides a benchmark to gauge brands' respective popularity.
The score is derived by averaging the noise around a brand (reach) with its popularity (satisfaction).
Then the numbers from the last month are compared to the previous three months to apply a topical adjustment (recency).
An algorithm and some more human analysis later produces the SMR score.
To boost accuracy, a representative sample of the automated sentiment data is validated by Yomego's expert team.