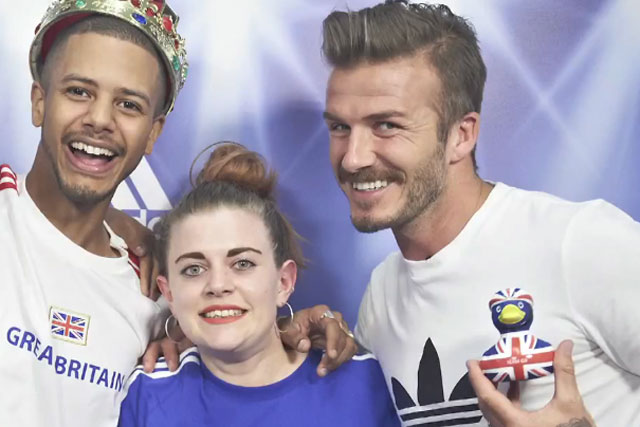 In the past year, the 37-year-old footballer has appeared in ads for Sainsbury's, Adidas, Diet Coke and H&M, he's played Olympics ambassador to Samsung and scored a place on the front of Elle as the magazine's first solo male cover.
Now that his five-year tenure at US soccer club LA Galaxy is coming to a close, Beckham has said he won't leave professional football just yet, but he hasn't revealed where he is going either. Will the move signal and end to "brand Beckham" and his world-class sponsorship status, or boost it? We speak to three industry experts to find out.
Jamie Wynne-Morgan, managing director, M&C Saatchi Sport and Entertainment
Beckham is saying that he wants one more challenge. He's 37, he's fit, and he does not want to retire. The speculation of where he will go has thrown up Paris San German and clubs in Russia, China, Australia and Brazil.
Beckham has held a legend status for a long time. He supersedes his sport. The reason major league soccer invested in him is because of what he would do for the league. He has created a brand for himself beyond football and indeed, what he does on the pitch is practically irrelevant.
People buy him for his look and image. Whichever league or country gets him will benefit them, for example, there will be people that weren't even aware of who LA Galaxy were before he joined. Beckham still sells a lot of shirts so there is an instant commercial return, but the much bigger picture his next league as they will get instant global awareness overnight.
Nigel Currie, director, BrandRapport
It is not just about "brand Beckham", it is about where he goes. He's still a good footballer but wherever Beckham goes will probably be to a club that has big growth ambitions and sees the Beckham brand as a way of doing achieving it.
Whatever Beckham does, he attracts huge levels of media coverage, so the benefits he has to offer now are stacked far more heavily in favour of the marketing side, rather than the footballing side. Beckham is a good player, but he's not the best.
However, from a marketing point of view he's bigger than anyone else in the game. The interest Beckham and his wife brings from the media spans sport, fashion, music and magazines, while other footballers are a little one-dimensional in terms of the type of media they attract.
In terms of where Beckham will go, he'll be establishing himself in a new area or sector where he hasn't had much presence in the past. From his point of view, he's done Europe and America, and there is speculation now that the Far East would give him the opportunity to be central in a territory where he hasn't had a particularly strong presence in the past.
Rupert Pratt, managing director, Generate
The big question is what Beckham will do next. Will he keep playing or focus on "brand Beckham"? He has clearly proved his off-pitch brand can survive without the on-pitch performance.
From a sponsorship perspective, if he stayed in the US he would be able to focus on the mainstream entertainment and celebrity revenue streams, such as new commercial deals and licensing agreements, rather than traditional sports sponsorships and endorsements.
Beckham has already started to move away from traditional sports deals as it is: his transfer to LA Galaxy saw him taking shares in the club as part of the deal, tying him in commercially as opposed to a standard player contract.
In 2007, this was a radical departure from a transfer model, to be remunerated by the success of his club, and I personally see him moving away from focusing on sport and becoming more mainstream, owning his own properties and commercial enterprises.