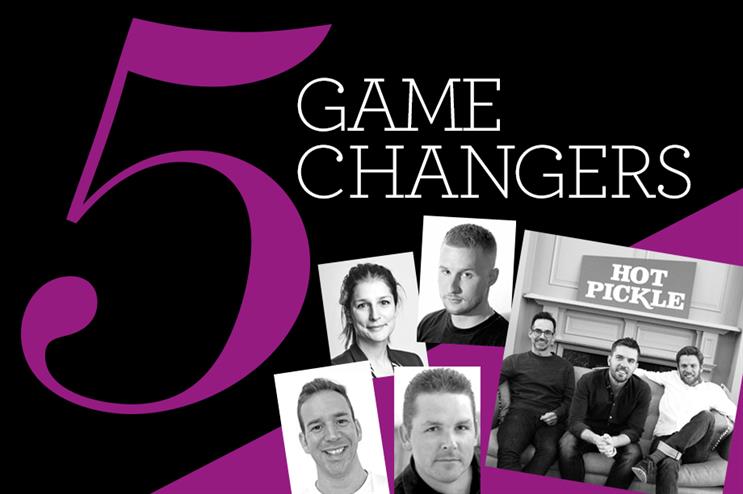 This year's Brand Experience Report shines the spotlight on five very different agencies taking a creative approach to brand activation and speaks to their founders.
Seed Marketing
Celia Forshew, the brains behind Europe's biggest student music festival, Beach Break Live, created Seed Marketing in 2011. The agency is based in London's Soho, and its 18 staff members devise and deliver student-focused campaigns.
"Seed specialises in creating engagement between brands and the student audience, and our approach is a bit different," says Forshew. "We work with almost 10,000 influential students and groups across pretty much every university in the UK. They play a major role, not only in the creative and development of a campaign, but also its delivery."
The agency has recently executed live brand experiences and ambassador programmes for the likes of Nike, Budweiser and Spotify, with Forshew citing last year's Spotify Secret Social event as a highlight of the past 12 months.
Seed has secured an account with the RFU to lead its nationwide O2 touch rugby programme, and international expansion could be on the cards. "Aspects of our student programmes have been emulated in the US, Germany and Canada, so it would be fantastic to explore opportunities outside the UK," Forshew says.
Taylor Herring
James Herring and Cath Taylor co-founded the London-based agency in 2001, which has grown to include 25 full-time staff. While traditionally a PR agency, Taylor Herring has been behind a number of memorable stunts and brand activations, from UKTV's life-size chocolate version of Benedict Cumberbatch to a creepy -'living dolls' stunt for Thorpe Park.
"We create newsworthy campaigns for clients, often underpinned with creative photography and video content. We also stage shareable experiences that turn customers into fans," explains Herring. The agency won eight awards in 2015, and Herring says fee income is up by 35% year on year.
We can expect to see more in the way of eye-catching stunts this year, as Herring says the agency is presently collaborating with a number of brands. "We are working on Kellogg's promotion of Team GB for the Olympics, the implementation of Pimm's sponsorship of The Queen's Patron's Lunch, and the 150th anniversary -celebrations of Beatrix Potter."
CreateLondon
Tom Scott established CreateLondon in 2013, and the -agency's lead producer Sam Blackmore plays a key role in its operation. The pair met at college, where they studied design technology, and went on to work within RPM's -production department. The agency has developed a reputation for its social-media-powered activity, and has worked with brands such as Topshop, H&M, Levi's and L'Oréal.
"We learnt our trade at RPM under the guidance of Rory Sloan and Hugh Robertson and we are very thankful for our time with such great company, we learned a lot there! The premise behind CreateLondon is to find amazing technology before it becomes mainstream, understand it, test it and then bring it to the industry as a finished product they can rely on," says Scott.
He describes CreateLondon as a creative and production support agency rather than lead agency, and it currently has an eight-person team.
"One of our crowning achievements has been to create and develop the social- powered vending industry in the UK," says Scott. "We knew there was more to such -activations than PR and set out to create a -reliable social-powered -vending -system that could be used to distribute samples at events and provide valuable social reach to brands."
Hot Pickle
A jar of Marmite prompted Rupert Pick, Patrick Hammond and Andrew St Clair-Johnson to launch brand experience and licensing agency Hot Pickle in 2009. "The inspiration was born out of a Marmite pop-up shop. A lot of people thought we were crazy, but we bought 10,000 jars and found ourselves a great space on Regent Street," says Pick, who is also director of the agency.
"As well as making money, it showed there was an opportunity to build an agency that could help brands conceive and run experiences that mesh communication, -theatre and retail in one."
The agency has 21 employees and is based in London's Kennington. There are two main divisions within the business: brand experience – including an insights team – and licensing.
Hot Pickle was behind last year's Magnum Pleasure Store in Covent Garden and Marmite's Christmas pop-up at Westfield London. Recent projects include an Aisle of Wonder cereal experience for Nestlé Cereals, and the Florasaurus creation, a 13-metre-long dinosaur made of plants, for client Flora.
"We are hugely ambitious for our clients and aim to grow activity," says Pick. "Many of our clients -operate at a global level and we -anticipate that our activity will reflect this."
This will include shifting away from predominantly FMCG to other sectors, such as technology and retail.
Urban Nerds Collective
Urban Nerds Collective launched in London in 2007 and in the past 12 months alone the agency has grown from a team of three to a team of ten, with continued expansion on the cards. Founder Luke Hodson says creative expression is the mainstay of all that the agency does, and it works with clients to engage contemporary audiences across both physical and digital formats.
"We cut our teeth in creating celebrated moments of cultural congregation at the forefront of youthful urban culture. Over the past nine years we have expanded our skills and unlocked opportunities to apply this passion and knowledge to help brands activate credibly in the cultural landscapes," he explains.
Urban Nerds Collective has worked with brands such as Converse, Beats by Dre and Puma, on everything from overarching strategies to various event series and large-scale music events.
Hodson adds that the agency plans to link up with those who share its vision. "We have a number of potential partners, target brands and cultural platforms in our sights that we feel are making progressive gestures, and showcasing ambitions for the future of cultural engagement and youth marketing, similar to those that we are developing in-house," he says.
"Let's just say there will be some announcements coming up that challenge the typical route to progress of similarly experienced companies."
To download the full Brand Experience Report 2016, click here