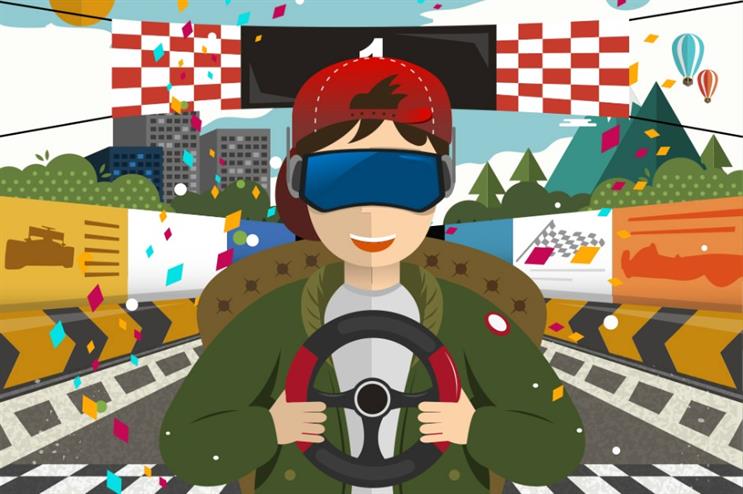 For the full report as a PDF, download for free here: Event's 2016 Brand Experience Report
Agencies identified trends such as the improved and deeper integration of social media within brand experiences. Live streaming via periscope to social platforms, for example, has broadened reach and amplification potential, allowing brands to share their experiences with wider audiences.
"There are great opportunities in amplification around events," says Nick Adams, managing director at Sense. "We now have different technologies and platforms at our disposal. Some clients just want 'content' – that's more important than the event itself, and there is a ripple effect to digital and social strategies."
Agencies have also seen a significant increase in immersive experiences, particularly in the arts and lifestyle sectors, with consumers seeking new ways to explore food and to watch films and shows. Using the art of theatre and embracing the audience into an imaginary world drives imagination and interest beyond that of 'old school' engagement techniques. Creating a fantasy world like this, which represents a living, breathing version of the brand at all stages, can deliver an experience that remains with an audience long after the event has finished.
Phil Carter, board director at Iris Culture, believes consumers are increasingly embracing well-conceived experiences that feel "more like culture than marketing". He says the best and most successful brand activations are those that are designed in multi-dimensions, involving content, conversations and communities, curated as both real and digital experiences.
Content creation
There is also a greater investment and importance being placed on content and how it enhances the experience, with the use of real-time data helping to make this more targeted and streamlined.
Content marketing, with its hyper-specific targeting opportunities and its potential for positive impact on SEO optimisation, has also driven client demand and provided opportunities for agencies to create ideas-led brand experiences as content.
Mike Kunheim, managing director at Jack Morton Worldwide, says the agency is increasing its investment in content marketing. "We are seeing it as a natural extension of brand experience, particularly in partnership with social. Consequently, this is an area which we have broadened and where we have developed the talent within the team."
Virtual debate
With 360-degree video camera products becoming more widely available, the ability to create immersive content for a wider audience is a growing opportunity. Yet the potential of technologies such as virtual reality (VR) continues to divide the industry.
Camilla Felstead, business strategy director at GMR Marketing, says VR is one piece of technology that can be used to create powerful experiences but that brands need to be careful how they use it. "It should not just be incorporated in to the event because of its appeal, it needs to fit in the overall experience and must be used correctly," she says.
Sharon Richey, CEO at Because, says that while VR has been given lip service by a lot of people, she questions whether many are actually using it: "Technology is an opportunity but it needs to be a good experience, not a forced one."
Jack Morton Worldwide believes the reality of virtual will be defined this year. The agency says that if it can successfully evolve its storytelling approaches and adopt new immersive narrative structures that embrace VR's unique capabilities, there are huge opportunities for the technology to be meaningfully integrated into brand experiences.
Other findings showed that while VR technology provides a brilliant experience for the direct user, that's not the case for anyone else who is watching. Once agencies can harness the creative capability of this technology to reach more than those lucky enough to be wearing a visor, then the industry is in for a big change.
Measurement, and proving the value of brand experiences, also continues to be a thorny issue. In an increasingly procurement-driven discipline, the measurement and delivery of favourable ROI and, more importantly, ROE (return on experience), will be a significant influence on the planning and execution of experiential.
"In terms of opportunities, the agencies that can demonstrate the business impact they achieve on behalf of their clients are setting themselves up for success," says Paul Saville, SVP, head of experience at Wasserman. "It's still an uncracked question for brand experience."
Fast forward
According to agency Closer, the future of experiential lies in the creation of 'seamless experiences', driven by more control from the end user and enabled by developments across mobile, data and interfaces. Put simply, this means that for mobile, people will be encouraged to interact with brands from their own devices, increasing ease of participation and strengthening brand affinity.
Augmented reality could add an incremental layer onto the real-word experience via the device and empower the user to decide how involved they want to be – if at all. For interfaces, advancements in recent years have enabled technological experiences to become more fluid than ever, with motion sensors allowing for almost magic-like gesture control and virtual reality, creating wholly immersive digital experiences in the real world.
Results from the survey also highlighted a shift in the audience as drivers, and a greater understanding from brands to allow potential end users to define the experience they are being presented with. With the power of the consumer to truly design and feed into the process to create a completely individual experience now stronger and more important than ever, it's vital for brands to create experiences that can be tailored and bespoke.
Comment below to let us know what you think.