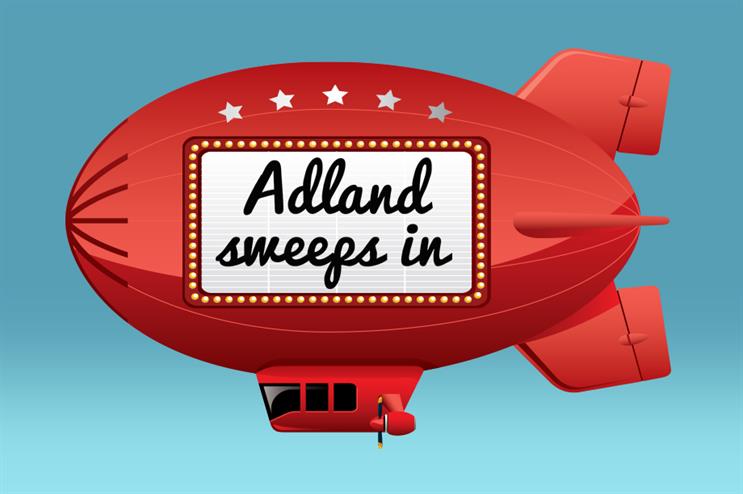 In today's connected world where consumers are in control, live experiences are increasingly viewed as one of the most effective ways to disrupt, influence and grow an audience. Consumers crave real-world instances from brands and, in return for giving people valuable 'I was there' moments, brands can drive influence to an indirect audience at scale through a range of channels.
It's little wonder then that agencies from outside the traditional brand experience sphere are looking to muscle in on experiential's potential, with advertising, media and PR agencies all looking for an increasingly bigger slice of the experiential pie.
On the one hand, advertising and media agencies are responding to client needs in order to maintain their share of marketing budgets. "The networks will create experiential offers via M&A activity and the smaller indies will trade on being able to be more flexible at a lower cost," says Joanne Warnes, chief operating officer at Havas Sports & Entertainment Cake. "The market for experiential marketing looks to be buoyant and more creative."
On the other, there has been a shift in the past couple of years from storytellling towards 'story making'. Brand activation agency Arc Worldwide is a subsidiary of Leo Burnett, part of Publicis Groupe. Its managing director Ian Thomas says that while ad agencies have always been good at storytelling, the need for more 'story making' has led to a shift in skills.
"We often get briefs via ad, media and PR agencies but they sometimes struggle to clearly articulate the objectives on an initiative – is it to generate awareness and online buzz, educate consumers or about sampling and trial?" he says. "The experiential event for each would look very different – ultimately experiential agencies tend to know what will work."
Competitive world
Rob Sharp, former managing director of Pulse Group, set up LEX in April, a 'live experience business' targeting agencies, brands and rights holders. He says ad/media agencies have been happy to see the perceived lower value of below-the-line work pass them by – until they started pitching against those agencies, that is.
"Ad agencies still have significant influence at the top so by adding this capability it is easy to divert these opportunities through their business," he says. "Converting them is not always that straightforward as the understanding of live experiences is very specialist."
For Emmeline Purcell, senior brand manger, Ribena at Lucozade Ribena Suntory, the fact that agencies from other disciplines are turning to experiential is, she says, a reflection of how everybody is trying to find new ways to grow, looking outside of their comfort zones.
"Media agencies are used to measuring return on investment so I think they would approach experiential in a similar way, which is an advantage; and something brand experience agencies could learn from is how they can start to show and quantify the value of brand experiences," she says.
Getting in on the act
Muster, a brand experience agency for WPP-owned The & Partnership, was set up earlier this year by Tom Rutter and Alec Braun, the former managing directors at experiential agency Slice.
Rutter describes an age-old cultural misconception that he believes is still rife. "Empower the ad guys to lead and generate the creative solution, then engage the event team when the campaign is mapped out and see if they can add their two-pennies worth as a bit of 'icing on the cake' right at the end."
He says Muster was set up specifically to counter this – accordingly, he believes that by integrating brand experience thinking at the strategic stage of development, the resulting creative expressions reach far beyond those in attendance.
PR agencies muscle in
PR agencies such as Eulogy and M&C Saatchi PR are also looking to experiential for their next big land grab. M&C Saatchi PR's integrated, experiential campaigns include an immersive horror-house-meets-escape-room experience for Capcom (pictured above), that took place in January in Shoreditch, celebrating the launch of Resident Evil 7: Biohazard. The agency put the public face-to-face with the Baker Family, trapping them for 45 minutes in the escape room; it also devised a 'Sewergators' lounge offering the chance to play on the new VR version of the game and a purposefully grotesque private dining media experience with the Baker family.
Other activations include the Foot Locker Collective – a hand picked group of lifestyle and sneakerhead influencers from across Europe with whom the agency works with to co-create content and experiences to excite young sneaker buyers. Eulogy, meanwhile, launched an events and experiential service in April, in response to what it calls a rise in the 'experience economy'. It has previously delivered experiences for the likes of Chambord and Singha Beer.
Molly Aldridge, global CEO at M&C Saatchi PR, says the agency has found it a necessity to have in-house experiential specialists as the marketplace continues to evolve.
"Integrated campaigns have become part of the day-to-day, and almost always involve some form of brand experience," she says. "This may take the shape of a launch moment, photo stunt or a fully-fledged event. Offering a consistent, full package with the right blend of in-house talent and expertise is beneficial not only to the success of a campaign, but to the client and their ever evolving needs."
Unsurprisingly, Aldridge maintains that as the 'original storytellers', PR agencies know how to strategically craft stories and experiences that will travel the distance, as well as value the importance of giving media and consumers an experience that is stimulating. She believes that PR agencies are increasingly 'speaking the language' of experiential and building in-house teams and offerings accordingly.
Driving force
As agencies across the board recognise the growing importance of events in the marketing mix, the lines between different disciplines are becoming increasingly less distinct. Christine Petersen, CEO of Time Out Digital, outlines how brands have long understood the importance of creating unique moments for consumers in a way that advertising alone can't always deliver. She gives an example of how Macy's has evolved a specific campaign with the times and across channels.
"A very early example of experiential is the Macy's Thanksgiving Day Parade which started in 1924 and attracts crowds of 3.5 million each year; it has been televised nationally since 1952, attracting around 25 million TV viewers, and is now also being live-streamed via Youtube – viewers experience amazing entertainment tied to brands and Macy's itself. This iconic event launched almost 100 years ago to create an emotional connection so that people feel invested in the brand."
Russ Lidstone, former CEO at Havas Worldwide and now CEO of experiential agency WRG, says that ad agencies have recognised that in order to deliver engagement, they need to create experiences that can be amplified and disseminated via other channels.
"Ad agencies are moving to where they see client budgets going but also where they see creative opportunities lie," he says.
For the experiential and events industry, this growing trend may mean having to either work more closely with PR or ad agencies, with Aldridge suggesting a few partnerships may crop up. Or it may mean having to bring in new talent that can deliver across the board when it comes to devising experiences and effective brand communication – both digital and physical.
The big question, says Warnes, is how networks respond to the new environment, because the central creative campaign idea must now work on several levels. It must offer a platform for fluid content that works as an experiential idea, not just for an above the line ad campaign.
This poses a difficult organisational problem for agencies that are traditionally set up with the ad agency as gatekeepers of the creative idea. Can they bring experiential expertise to bear earlier in the creative process?
Similarly, experiential agencies will need to prove they have the creative talent of sufficient depth and quality that deserves to be heard at the outset of the planning process.
View the full Brand Experience Report 2017 here, plus the top 45 agencies list.
More: This year's Brand Experience Report also includes Brand Experience Report 2017 – Top 13 stats and an introduction to the report on The age of integration, plus a Stats Overview.
For your daily hit of news from the brand experience community, weekly brand updates and your monthly trend download, register and subscribe to Event and our bulletins.
Comment below to let us know what you think.