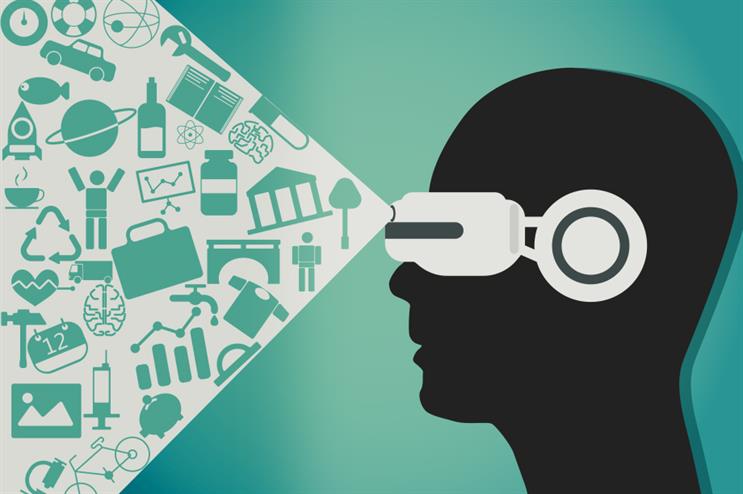 As CMOs continue to battle with the issues arising from consumer distrust, experiences remain an authentic channel to engage with a chosen audience, causing a clamour to get involved. Campaigns themselves are increasingly integrating everything from PR and digital alongside experiences and this in turn has lead to a blurring of the boundaries with agencies from beyond the traditional brand experience field now competing for business.
The landscape itself continues to evolve, with acquisitions such as Chime's purchase of Curb Media, the launch of Muster by The & Partnership and US-based Pop2Life coming under the Condé Nast umbrella, as the growth of branded entertainment further fuels the rise of experiences. Will 2017 become the year of acquisitions, as ad agencies look to purchase brand experience agencies in a bid to offer their clients a multi-channel offering?
XYZ's managing director Will Mould sees collaboration as key for the year ahead: "Collaboration will be our biggest opportunity – collaboration with other brands and agencies on an equal footing too." RPM's managing director Dom Robertson is in agreement, stating that the agency, founded 24 years ago, remains fiercely independent. "It is bloody challenging but we absolutely believe in independence. It doesn't stop us working on strategic partnerships and ultimately, as an independent agency, one of the considerable benefits is being able to do what we want and being much more agile."
An agile approach will be key to success in the future as a plethora of new business opportunities arise within an increasingly competitive landscape. The insatiable consumer thirst for brand activations, fuelled by a generation wanting to bag exclusive experiences as bragging rights, has resulted in a growth in client demand and in turn fuelled a strong first six months of 2017.
Rosy outlook
XYZ is one of many agencies to enjoy a record start to the year, fuelled by a combination of retaining existing clients and new business wins. Mould explains: "We've had our best six months in our existence so far and we are on track for 50% turnover growth if it carries on."
And clients surveyed for this year's Brand Experience Report also registered a growth in experiences for the year ahead and 2018. Vodafone UK Brand lead for sponsorships and partnerships, Daniel Underwood, says that experiential spend has been moving upwards for a few years at Vodafone and is set to continue. "It's about bringing our brand to life in the real world in front of customers and that's where you make those long-lasting memories. I think we will only grow in this space. Now brands are considering how to put experiential into a TV ad campaign, for example, whereas experiential may have been previously thought of as direct marketing or shopper marketing activities."
Marina Haydn, EVP circulation and retail marketing, The Economist agrees: "For The Economist, we plan to continue to increase investment levels in experiential in the years ahead. Symptoms of a slow down in the industry could point to a scalability threshold for brands, resulting in experiential reaching and holding a sensible level within a marketer's mix. Compelling activations require creativity and a willingness to leave the comfort zone."
And more brands seem to be eschewing the comfort zone in preference of an authentic live experience to reach consumers directly. Indeed, the age of experiences, the experience economy 2.0, the post-things era, call it what you will, the long awaited recognition of experiential integrated into campaigns is here. Frukt's managing director Jim Robinson explains: "With 'experience' being the top of people's list at the moment, because of the changing world of marketing, advertising being on the decline, content being used in new and different ways and people wanting to generate content from experiences, it [experiential] gets a higher priority in the mix."
Dan Keene, managing partner of Slice, agrees: "Experiential is becoming more important to the bigger campaigns. From working with ad agencies, the experience is becoming at the heart of it. Advertisers need to translate those campaigns to consumers in the real world on their level. If the ad world has a good year in 2017 and 2018, that will, to a point, impact on our work."
Future challenges
But what potential challenges lie ahead? Event security has been under scrutiny in recent weeks, with Vodafone UK's Underwood explaining that changing threats have resulted in security rising in importance at planning and delivery stages.
Lead times continue to decrease as 67% of survey respondents stated that average lead times for pitches are getting shorter. Amplify's founder Jonathan Emmins says: "We need to get a better balance on speed and delivery. More time can make a campaign much more appealing yet the consumer now demands a quicker turnaround, as an agency, we work quickly but often things can stall on the client side."
The pressure around lead times remains the biggest challenge for many agencies, who cite that clients need to be more tactical as the core reason why the turnaround from brief to delivery is ever decreasing. Michael Wyrley-Birch, chief operating officer at TRO EMEA, says: "We used to have four weeks to respond to a brief for an activity that may be six months away. The average lead time is ten days, but for some clients we're down to four to five days and it might be going live in three to six weeks. The reality is we have to pick our battles. We focus on our existing clients first – we would not want to compromise our existing clients because of new opportunities, but that does mean we have to turn work away if we don't believe we can give the right solution within that deadline."
Technology trends
Yet while turnaround time has decreased, the sheer slew of options available to a client looking for the ultimate brand experience continues to grow as technology advances and becomes more accessible.
Lindsay Claydon, director brand and community Europe, Lululemon feels the advent of technology has added an exciting new dimension to experiential. "New technologies are definitely something we'll continue to track to drive that unique guest experience. When we opened our Regent Street store, we incorporated an interactive digital installation into the design. Depicting the colours of the chakra, the screen responds to the movement of the person standing in front of it. Once they find calm and stillness they create a beautiful image. We loved this because it encouraged our guests to get moving, which is exactly what we are all about."
LG Electronics is among the brands looking to use experiential to create unique and engaging experiences for existing and new audiences. LG's marketing director Carolyn Anderson adds: "VR is already starting to play a significant role in bringing experiences to life for consumers and we anticipate that it will be an integral element to future experiential."
The rise of eSports
Indeed, tech will bring opportunities through growth in sectors too. The surge in eSports and drone racing will have ramifications for sponsorship opportunities. Insurer Allianz sponsored the drone racing league final in London this June and Michael Brown, managing director of MKTG, believes opportunities abound as eSports sponsorship evolves: "eSports have become very popular. Top football clubs are getting involved with their own eSport teams, there is also Formula E and the drone racing league – these are all examples of new sports based on emerging technology. As new sports are driven by technology, how does the sponsorship industry change and adapt to these new sports? What channels are emerging for sponsorship? As sponsorship becomes less about badging and brand association, what opportunities does this create?"
Music and culture
The worlds of music and culture are also benefitting from brand collaborations, as artists, musicians, photographers and filmmakers, many of whom are unsigned or on the verge of breaking out are handed a golden opportunity from brands wishing to align them with a chosen campaign.
Harnessing new creative talent not only helps the artist make their mark and carve their path, but also allows the brand access to hot new talent ahead of anyone else, and means they can be seen as the facilitators of new artists and looking at the curious and unknown, says Tribe Marketing's managing director Chris Russell. "A perfectly amazing example of known names harnessing new talent was the partnership between Chanel and I-D magazine. Two iconic brands brought together, and an experience dreamed up by an artist, experienced by you. Brands have been joining exciting new, diverse, creative talent with memorable brand experiences to create something truly unique, while discovering and supporting up-and-coming names. We are set to see lots more of this in 2017 and I cannot wait to see more of what this trend will deliver."
Opportunities to create content-rich experiences aligned to brand values are only set to further increase across the next 12 months as the buzz around integration continues. How many experiences are now being created with the wider audience – those online and across social – in mind? And how many experiences are the result of a brilliant campaign that relies on the content that is created in a live environment for just a privileged chosen few to experience yet propelled out to the masses?
In this opportunity-rich yet highly competitive sector, agencies need to be savvy and proactive to stay relevant, says Hot Pickle founder and director Patrick Hammond. "I think where our service is going is being completely integrated into every other channel. So we need to plug into PR, plug into the social feeds and coordinate with what might be happening above the line, with big media buys on TV or outdoor, so that experiential is fully integrated rather than just being a little channel in the corner."
View the full Brand Experience Report 2017 here, plus the top 45 agencies list.
For your daily hit of news from the brand experience community, weekly brand updates and your monthly trend download, register and subscribe to Event and our bulletins.
Comment below to let us know what you think.