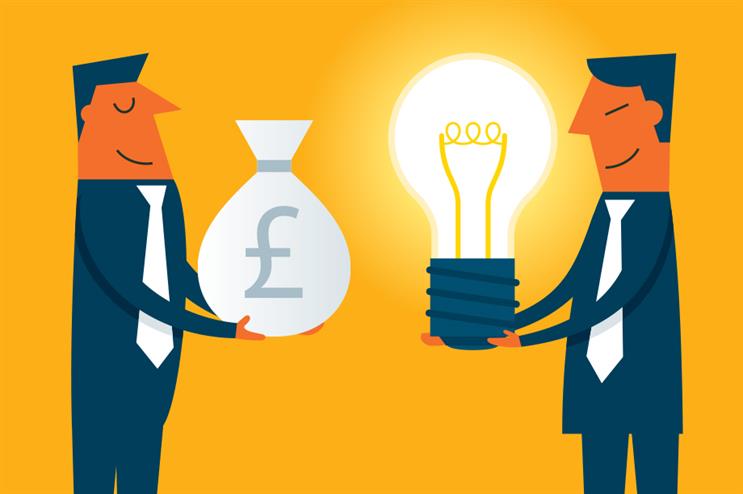 Marketing has never been more complicated, particularly when it comes to pitching. The fragmentation and diversification of the agency world is seeing more businesses sweeping into the experiential space to compete on ever-growing pitch lists. A massive 84% of agencies that participated in this year's Brand Experience Report noted a rise in the number of pitches year-on-year, with a total of 1,220 pitches taking place last year.
"More work is going out to pitch – often because agencies are now competing against other disciplines and because it is procurement-led," explains Michael Wyrley-Birch, chief operating officer, TRO EMEA. "We have become much more selective. Pitching is very expensive so if a client has approached too many agencies and it is possibly a research exercise, or we don't feel we are the right agency to deliver their solution, we are less inclined to go for the business."
Clients, as much as agencies, are working through what the new landscape looks like, says Dean Taylor, director of creative strategy and planning at agency Momentum Worldwide. "Clients are almost creating immersion sessions where they bring all the agencies together and share more information than I've ever seen before. People are being far more open and it's brilliant because you get to ask the right questions but, the challenge for agencies, is that synthesising all that information takes even more time than it used to.
"This trend is starting to drive a more iterative process of pitching, which involves tissue sessions. Making sure you get to the right territories before you go really deep is key."
Increase in non-starters
An emerging frustration for agencies in the last 12 months has been an increase in pitches that are 'non-starters'. Lou Garrod, deputy managing director of Sense, reveals: "We have taken part in a number of pitches where the project simply hasn't developed – for anyone. Perhaps the budget wasn't there from the start, or they've invested elsewhere." Alarmingly, several agencies reported a rise in projects being cancelled. One agency said it had secured six 'wins' but the work was then put on hold or pulled.
Problems with pitch costs
This year's research also revealed that average new client pitch costs vary from £750 to £75,000. This compares with £2,000 and £65,000 in 2015. The highest cost incurred by an agency in 2016 came in at £150,000, reviving the debate over whether clients should pay agencies to pitch for marketing services. Sharon Richey, chief executive officer of BEcause, says: "It would make a dramatic difference to the industry if clients recognised the cost and time implications involved in pitching, and thus fairly offered agencies a nominal fee to cover their costs. Ultimately the agencies would then jostle to work for these brands."
Emma Ede, managing partner of ID Experiential, thinks it is an unrealistic expectation: "It would be fantastic if brands would support agencies by covering the cost of time associated with pitching, but given the competitive nature of the industry, this feels too unattainable.
"A possible compromise would be for brands to spend more time initially shortlisting agencies via credentials and subsequently limiting the amount of agencies involved in the final pitch process to just two; this would significantly increase the chances and mitigate the risk to the agencies involved."
Procurement-led pitching
Our survey also revealed that two-thirds (67%) of respondents said lead times have shortened in the last 12 months, with the average length of time to respond to a pitch being two weeks (although it ranges from as little as five days to three or four weeks). It's not a coincidence that this trend has occurred as many agencies (9%) are complaining of a rise in procurement-led pitching, often making the process more time-consuming.
This is what Dan Keene, managing partner of Slice, is seeing: "The involvement of procurement has become more widespread in the past year, especially with bigger companies. It is their lack of understanding of how our industry works compared to others in the marketing mix. By being judged purely on budget and process, the creative idea can suffer. We have turned down opportunities because the process is very rigid. Procurement teams often need more education."
The involvement of procurement teams brings benefits, too. Will Parkinson, partner and experiential director at Inkling, says: "It means the client is serious. It gives the process structure and can make it more efficient. It is also easier to discuss payment terms and costs with the procurement team, rather than a marketing director who you have a relationship with."
Expectations about budgets
Regarding budgets, it's a mixed picture. While 42% of respondents to this year's study have seen an uplift – with 63% experiencing an average budget rise of up to 15% per client – 24% saw a dip and 34% said they have remained flat. However, most agency heads agree that one of the biggest challenges with budgets is client expectations.
Parkinson says: "Our experience is that budgets have dipped a little this year, but expectations have gone up and are often unrealistic. We fully agree that a standard experiential campaign isn't enough. You will not get ROI by doing events in isolation, but clients now want their experiential budget to include PR, social media and paid media. It's hard to still produce something that looks good – if the event isn't good, the rest of the content falls down. The lines are blurred between disciplines, which means there is some bleed on budget."
However brands need budgets to work harder for them as the justification of spend on experiential versus traditional channels and both digital and social spend continues to be a challenge. Emmeline Purcell, senior brand manager at Ribena, is finding this: "Budgets haven't changed, but our focus is on how we can make our marketing more efficient and effective. What is the best way to spend that money? Is that an event where we use content from the experience to amplify our messages, or is it a partnership? This year we are creating a digital experience to try to reach more people."
Longer payment terms
Payment terms continue to be a headache with a third (33%) of agencies stating that 60 days is the average payment length in 2017. However, it varies from 30 days to as long as 90, with one agency disclosing that they have been asked for as long as 120 days. Parkinson reveals: "Clients generally understand they need to pay some costs upfront, but they frequently try to push us to 60 or 90 days. For some multi-national companies, 90 days is the norm and you have to accept their payment terms. You need to be flexible. I expect clients will push for longer payment lengths in the coming year."
Winning new business
In a progressively competitive world, how are agencies winning new business? Garrod admits: "We are looking after all new business in-house – we're not using a third party to support us any more. We've got a heavy focus on thought leadership, our profile and being featured in the press. We use a 'keep in touch' strategy with a pipeline of clients that we've built up, which helps to attract pitch opportunities. Ultimately, it has been a mixture of maintaining and widening relationships and pushing from the senior team to sell the business."
Inkling has produced in-depth industry research of its own to attract new clients. Parkinson explains: "We have conducted research into the millennial market, which helps us to get meetings and this is really important to lots of clients at the moment. You need to stay relevant and outward-facing. It gives us hard statistics and data and shows we are aware of our market."
"A diligent new business strategy is key," adds Keene. "You need good marketing, communications, a good prospect list and relationship management. You need to hit all these areas to survive in this day and age."
View the full Brand Experience Report 2017 here, plus the top 45 agencies list.
More: This year's Brand Experience Report also includes Brand Experience Report 2017 – Top 13 stats and an overview of the report on The age of integration, plus a Stats Overview.
For your daily hit of news from the brand experience community, weekly brand updates and your monthly trend download, register and subscribe to Event and our bulletins.
Comment below to let us know what you think.
Follow @alison_ledger