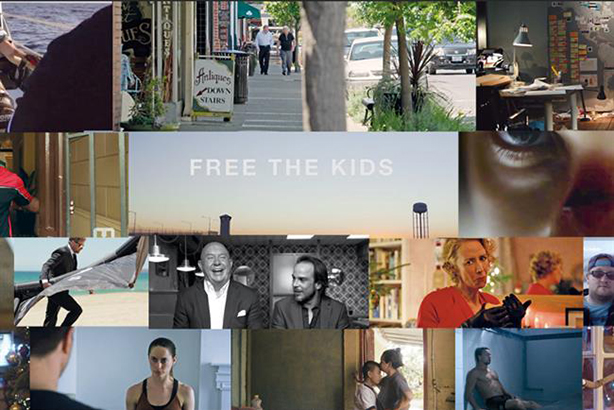 Meanwhile, the venue for the awards scheme and festival from PRWeek and Campaign - which recognises the best brand films - has been confirmed as Hawker House near Canada Water.
The second Brand Film Festival London takes place on 2 May 2018. It will showcase the best of Europe's branded content films, from Vine-length shorts to 60-minute, advertiser-funded documentaries.
The festival will honour the agencies, brands, filmmakers and storytellers behind the films. It will also provide educational seminars and workshops that give unique insights into this burgeoning area of marketing communications.
The 2018 event will have a particular focus on the 'science' behind brand films. It will look at subjects such as how psychology can help transform brand storytelling, and how younger consumers are using technology and engaging with brands.
This year there are 25 categories in total, spanning business, lifestyle, entertainment and other genres. Five new categories have been added for 2018:
Internal: The best use of film or series for internal purposes to connect with employees and highlight a corporate message or initiative.
Animals: The best film featuring animals, which can be a standalone film or part of a campaign or series.
Heartstrings: The most heartwarming, emotional film created by a brand or agency.
LOL: For the film that gets the most laughs.
Foreign Language: For the best foreign-language film or series.
The 'early-bird' entry deadline for Brand Film Festival London has now passed and the late-entry deadline is Tuesday 6 February.
All films debuting during the 2017 calendar year are eligible.
The judges have been confirmed as:
Steven Appleyard, CBDO, Boiler Room
Anthony Austin, executive creative director, BBH London
Chris Barrett, co-MD, Smuggler London
Mark Boyd, founding partner, Gravity Road
Richard Brim, chief creative officer, adam&eveDDB
Frances Browning, head of brand PR & social media, Direct Line Group
Clare Coughlan, brand lead, Telefónica UK
Scott Dimbleby, head of creative, W
Matias Dumont, MD & founder, Antiestatico
Simon Elborne, executive producer, Outsider
Marcus Ellingham, partner, Brother Film Co.
Brandy Fleming, managing director & Senior partner, creative strategy, FleishmanHillard Fishburn
Lizie Gower, founder, Academy Films
Nicholas Graham, global digital marketing director, Huawei
James Hayhurst, brand equity marketing director, Unilever
Peter Henegham, head of communications, LADbible
Henry Hitchcox, managing partner & creative director, Jungle Creations
Abigail Howson, global head of video, Jellyfish
Marcus Iles, group creative director, Publicis
Lotte Jones, creative director, Teneo Blue Rubicon
Jane Kellow, creative director, First Image
Levente Kovacs, executive creative director, White Rabbit Budapest
Graham Lakeland, creative director, Leo Burnett
Mick Mahoney, chief creative officer, Ogilvy & Mather
Nigel Milton, director of communications, Heathrow Airport
Rob Molloy, director of global TV content and sales, Guinness World Records
Marek Mossakowski, global head of brand, Hostelworld
Andy Orrick, chief of stuff (head of original & branded content), Rattling Stick
Lloyd Pestell, director, Courage Media
Anouska Ruane, head of communications, Facebook UK, Ireland & Africa
Sarah Scales, co-founder, Brands2Life
Simon Shaw, chief creative officer, Hill+Knowlton Strategies
Joe Sinclair, founder and executive creative director, The Romans
Damon Statt, creative director, Mischief
James Studholme, chairman/creative director, Blink
Melody Sylvester, head of RSA Design & Animation, RSA Films
Gareth Wakeham, senior producer, Langland
Ed Warren, global CCO, Sunshine
Charlie Wilson, chairman and chief creative officer, OgilvyOne
Alex Wood, executive creative director, Golin
Brand Film Festival first ran in New York in 2016 and proved highly popular with brands, PR agencies, ad agencies and production houses. The success encouraged PRWeek and Campaign's owner, Haymarket, to roll out the scheme in London.
For more information, visit brandfilmfestival.co.uk

A version of this article was first published on www.prweek.com