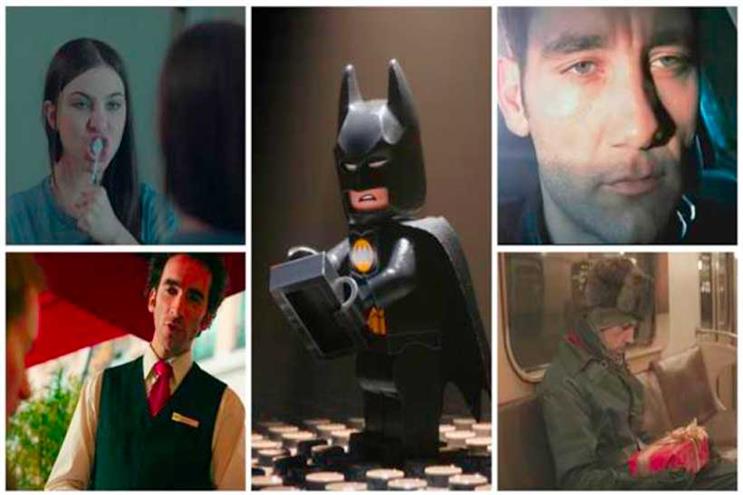 Last year, Werner Herzog's Sundance-premiered "Lo and Behold: Reveries of the Connected World," a documentary that explores the good, bad, and ugly components of the lives we lead on the internet, was met with wide critical acclaim—and a 93 per cent on Rotten Tomatoes.
But one thing many viewers didn't know, that wasn't mentioned in its New York Times or New Yorker reviews, was that the film was actually created in partnership with NetScout, an application and network performance management products provider, and produced by ad agency Pereira & O'Dell.
Hardly glorified commercials, brand films are an innovative, growing slice of the advertising ecosystem. And while some have only the subtlest product tie-ins, the best ones very intentionally and successfully meld art with commerce—resulting in increased sales and brand recognition. According to research by Animoto, a whopping 80 per cent of millennials consider a brand's video content when researching a purchase decision. And they are paying attention to more than just short viral clips.
"I have heard so many times that millennials have a short attention span and that anything over two minutes is a waste of money," said PJ Pereria, founder of Pereira & O'Dell.
"And that's kind of right until you think of Netflix. This is also the generation that is binge-watching the longest forms of entertainment ever. They aren't watching a movie for two hours, they are watching 12 hours straight of a series that they love… We are competing for their time, so we have to make sure every second they spend is worth it. If you are dong some 40 minutes long you have to deliver a highest caliber of content."
And if a brand delivers 40 minutes of quality entertainment, it can be rewarded with tangible results. Here are five branded films that actually moved the needle:
BMW "The Hire"
Fallon, 2001
When advertisers release brand films online in 2016, it's par for the course. But when BMW released "The Hire"—a high budget, action-packed, five-part short film series starring Clive Owen and produced by David Fincher—online in 2001, four years before the founding of YouTube, it was revolutionary.
"BMW was a relatively small advertiser in the US car market with less than 2 per cent share of voice. We were being drowned out in TV," said Mike Buncher, Fallon CEO, via email. "In 1999, research was beginning to show us that affluent car buyers were already using the internet to do their car shopping homework. Most importantly, our client challenged us to shake it up and break the rules. Yes, trading a TV campaign for an internet campaign felt terribly risky for both the agency and our client. One of our founding core values is seeing risk-taking as a friend, and we had taken calculated risks before that paid off handsomely." Literally.
Following the release of the series, BMW sales increased 12.5 per cent between 2000 and 2001, and then 17 per cent the next year, when BMW released three more chapters of the series. Furthermore, in 2002, according to iMedia, 2 million people registered on the film's microsite, with 60 per cent opting to receive more information via e-mail, 40,000 opting to take a BMW survey and 94 per cent of registrants recommending the films to others.
"Yes, sales rose, but in reality, BMW sales were already on a steady climb," said Buncher. "The striking thing was the rise in positive brand impressions, especially among younger drivers. And strong branded content keeps on working long after a TV schedule ends. Eventually there were ninety million film views."
"The Hire" won many industry awards including the first-ever Titanium Lion, Cannes' highest honor awarded to a campaign that "causes the industry to stop in its tracks and reconsider the way forward.''
Philips "Parallel Lines"
DDB London, 2010
Philips' digital endeavor, created in conjunction with Ridley Scott Associates (RSA) Films, consisted of five short films in five different genres directed by five different filmmakers that had just one unifying constant—the same six lines of dialogue.
"What is that?" "It's a unicorn." "Never seen one up close before." "Beautiful." "Get away, get away." "I'm Sorry."
This unique approach resonated strongly with viewers. According to RSA, within the first week the films were released, Philips received one million film views, 300,000 Google hits, 16,700 website mentions, more than 70,000 Facebook likes, and over 10 million visits to its microsite. Plus, people spent an average of six minutes interacting with the site. According to Mike Hambleton, the digital creative director on the campaign, the format created additional interactivity with the films "that took the viewer out of a given scene to demonstrate key features (e.g. freezing time and zooming in on a bullet shot, that could be manipulated in 3D to show image quality of the new TVs)."
The campaign increased brand awareness and also won industry awards, including Cannes Lion Gold and Grand Prix awards.
Toshiba and Intel "The Beauty Inside"
Pereira O'Dell, 2012
When Toshiba and Intel set out to promote the new Ultrabook, the two brands had a single goal: to appeal to a younger audience. "We knew their relationship with technology was mostly based on two things: entertainment and social media," said PJ Pereira. "Now that's a big 'duh,' but at that point it was only starting to take shape."
So they combined both social media and traditional film in the unconventional success "The Beauty Inside," six-part series about a guy named Alex who wakes up in a different body every day. To mobilise a new demographic of consumers, Toshiba and Intel prompted men and women to audition to play Alex (whose inner monologue was voiced by Topher Grace) by loading pictures and videos via Facebook and other social media. Twenty-six different Alexs were cast from over 4,000 auditions from around the world.
But the film wasn't only popular with active auditioners. According to Pereira O'Dell, the videos received 70 million views, 96,000 likes on Facebook and 97 per cent approval on YouTube within an 8.5 week period. It also garnered in 378 million brand impressions, a 360 per cent sales lift and a Daytime Emmy.
Perhaps the success was due to the unique role the Ultrabook played in the film. Even though the main character changed every day, one stayed constant: the Ultrabook Alex used to chronicle his daily adventures.
"When you think about advertising now, brands try to make their products the subject of the story. We made the product a character in the story," said Pereira. "And guess what, if you look at Hollywood's greatest movies, what you remember are the characters not the story. We remember Forrest Gump and Bubba, but we can don't really remember what the story was about."
"The Lego Movie"
Warner Brothers, 2014
"The Lego Movie" set the gold (brick) standard for toy-inspired films. (Sorry, GI Joe.)
"Right from the start, we were skeptical about doing it because people could see it as a giant commercial and that wasn't something we were interested in doing," the Lego Movie co-writer and co-director Chris Miller told Fast Company. "Luckily, the people at Lego felt the same way. They didn't need a movie to boost sales."
But that doesn't mean that it didn't boost sales. Not only did viewers pay $200m (£162m) at the box office to see 100 minutes of Legos, but the company reported a 15 per cent global sales growth in 2014, largely attributed to the success of "The Lego Movie" products. And sales continued increasing in 2015, which Lego Chief Executive Jørgen Vig Knudstorp declared its "best year ever," with a 25 per cent revenue growth. (Although many factors led to 2015's numbers, Fortune indicated that the sales boost from the movie was a significant factor.)
Marriott "French Kiss"
Marriott Content Studio, 2015
"French Kiss" is a short film about an international business traveler who learns to look beyond his laptop to experience the beauty and adventure of Paris. But in addition to a charming story, the movie offered what David Beebe, vice president of creative & content at Marriott International, described as the company's "3Cs of content marketing" strategy: "producing engaging content that builds communities that drive commerce."
According to Beebe, not only was the film watched more than 6 million times on YouTube, but more than 80 per cent of viewers sat through the 24-minute film in its entirety. On top of that, Beebe noted that the film also "put heads in beds," creating revenue for the hotel in which it was shot — a hotel that became a character, of sorts, in the film. The "French Kiss" package ended up generating $500,000 (£406,000) in sales in just 60 days.
"The idea was that you as a viewer would be able to experience the same things you're watching online," said Beebe. "We created a sales package that included a meet and greet with the GM, a special rate, champagne and chocolates on arrival, a dinner at the hotel and a private VIP tour at all the sites we shot at, which of course included iconic sites people want to see when visiting Paris."
This article was first published on www.prweek.com