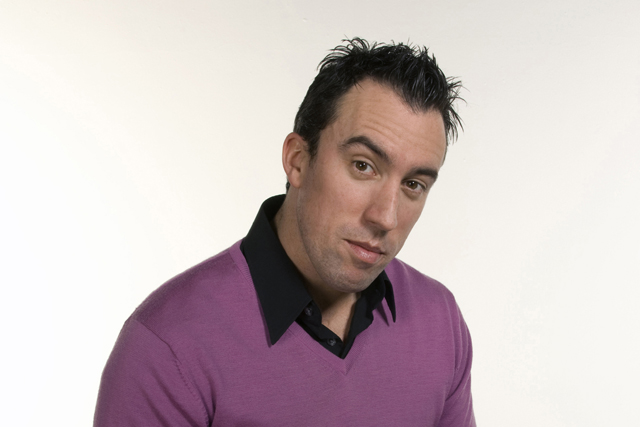 If Absolute Radio's proposal to Ofcom last month to reduce its payment for the renewal of its AM licence is any indication, then the broadcaster's foot is firmly on the digital accelerator.
It already has several digital spin-off stations - including Absolute 80s, which launched in 2009, and its 90s counterpart, on air since last May - which are all growing their audiences. By comparison, the core station appears to be struggling.
Since rebranding from Virgin Radio in 2008, critics say it is unable to break away from the 'Dad rock' reputation with which it was saddled during the 90s. Like all radio networks, Absolute is shackled by a paradox: it does not want to appear too niche, but if it moves too far in the other direction the network risks alienating its core audience.
Now, under chief executive and experienced radio man Clive Dickens, it seems to be experimenting to find its own identity and set out on a somewhat more populist road.
It holds Premiership football commentary rights and sponsors the Isle of Wight and Latitude festivals, as well as comedy events across the UK.
Nonetheless, Absolute's core station was one of the poor performers in the latest Rajar figures - especially since the previous quarter showed its first increase in reach since 2008.
So is the brand on the right path? We asked Media UK managing director James Cridland, who was a digital media director at Virgin until 2007, and Justin Sampson, chairman of research firm ICM and a former managing director of the Radio Advertising Bureau.
JAMES CRIDLAND managing director, Media UK
In this multi-platform world, Absolute's strength is in its network of complementary radio stations under the brand, not just its main service. Every music service on AM, like Absolute Radio outside London, has posted continued decline.
The main station's listenership issues are not related to its sales team, which is consistently recognised for creative, imaginative solutions. The programming is sharp and distinctive, but the brand is only two years old, and thus disadvantaged by the radio listenership research, which is conducted by paper diary and therefore relies on brand recall.
Absolute's online success is of significant benefit to the brand. However, the challenge is to replicate this offline. Significant marketing like this does not come cheap, and despite record listening figures for radio overall, a significant slow-down in advertising revenue in the sector is uniform.
As someone who worked at the station in its previous incarnation as Virgin, and occasionally consults for the company, I think its strategy of concentrating on an overall network brand, rather than individual stations, is the right one - but only with adequate marketing.
Remedy
- As a relatively new brand, launched in a cluttered market, Absolute has lacked clear offline marketing. It would benefit from significantly more, consistently spread through the year.
- The growth of DAB is fundamental to the success of the brand. Work with manufacturers to distribute subsidised receivers to the target audience.
- Absolute's programming strengths (live music, comedy, sports) lend themselves to being marketed separately. Ownership of comedy events might be just as rewarding as music.
JUSTIN SAMPSON chairman, ICM
Absolute doesn't seem to have developed a strong enough sense of itself since emerging from Virgin in 2008. The edge has gone from its music policy and it sounds like a bland version of the stronger Xfm.
A quick look at the website reveals that it is interested in a lot of different things, but it's hard to get an overall picture of what's distinct about the offer, though. Is it a rock station, or is it about chat and comedy? Is it a place for football? Conceivably, the answer is yes in all three cases.
At best you could sum up Absolute's positioning as 'bloke radio', but in a crowded market, this lack of definition and clarity is risky. Many of London's generalist music stations are struggling at the moment, while more specialist stations are doing well.
Maybe Absolute should learn a lesson from its thriving single-remit, digital sister station, Absolute 80s - do only one, simple thing really well.
Remedy
- The old radio adage is 'ratings by day, reputation by night'. Does Absolute have a definition of the reputation it wants to have? It's not clear to listeners what this is.
- Be ruthlessly single-minded: decide on one area of focus and aim to be the best in it. Provide exclusive content and events to demonstrate commitment, and establish a clear sense of the brand to listeners old and new.
- Devise big-name events to create talkability. Perhaps a high-profile signing - what's Jonathan Ross up to now? Or a compelling competition for the mornings - an old trick, but a good one. In terms of awareness and on-air content, what's the next big idea after 'Who's Calling Christian?'